Medical Massage Opens New Income Possibilities
Does your income match the dreams you had in school? Medical Massage is the system that makes it possible to earn more. We have done the work of providing time-tested techniques in a collection of protocols that are easily customized to each client. When you continually provide incredible results through our Video Library protocols, clients cannot help but to flock to your practice. We hope you will take full advantage of this and all the resources and tools here on the Science of Massage Institute website that will take your practice and your income to a new level. 
My practice has been built solely on word of mouth and referral. I charge $110 an hour. I average between 30 to 40 treatments per week for about 48 weeks a year, so my practice generates between $158,000 to $200,000 in revenue a year, before taxes and expenses.
I cannot adequately express how learning the theory of Medical Massage and using the Medical Massage protocols has changed my practice, and my life. It is not difficult to learn or apply. What is difficult is that you are required to step out of your "comfort zone."
Read the full interview with Stephen here.
First let me tell you that I work by myself. I sell no products. I only do medical massage unless somebody threatens me with bodily harm and only then would I do a stress relieving massage-which is almost never.
In 2013, I had income of $117,000. All of this revenue was generated by medical massage. In 2014, I reduced my hours by roughly half so that I could begin restoring a 1964 Corvette. Even reducing my hours by half, I have still generated $76,000. Again, 100% of this revenue was generated by using medical massage. If I decided to increase my hours to full-time again, I would easily generate $130,000 in revenue.
Generating the revenue is NOT the issue. Cutting back the hours that I am available IS the problem. It's very simple, medical massage gives me the clinical results that I have always wanted and it works virtually EVERY TIME.
Having said all of this, I need to share the following. I am without doubt an indifferent businessman regarding accounting. I simply don't care about the revenue. I just care about getting people out of pain. The revenue will be there! Trust me!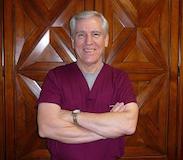 Read the full interview with Curt here.
As you know, the field is competitive and having a well-rounded educational knowledge as well as experience in many different bodyworks opens up greater opportunities. The medical massage concept and massage for healing is growing steadily, and there will be more and more opportunities for students with this background. Insurance companies are covering medical massage, which is creating more jobs for massage therapists with medical massage training.
Due to the incorporation of Medical Massage principles into our basic massage therapy training program, 97% of our students find jobs immediately after graduation. More than 80% of them work with doctors and 20% in spas. Taking into consideration the economic situation, these results reflect substantial success, and we at Everest College in Reseda, California are convinced that it is due to our medical massage philosophy.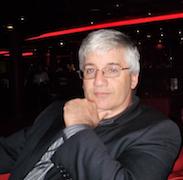 Read the full interview with Fernando here.
Ready to get started? Sign Up for the Video Library today.