A Welcome from the Science of Massage Institute's Founder
Dear Friends and Colleagues,
Thank you for visiting the Science of Massage Institute website. We've prepared a lot of critically important information for you. Information that will change your practice. What we have done is analyzed the last 100+ years of scientific data on the effectiveness of massage and manual therapy. Those techniques and approaches which were clinically effective on our patients in our clinics are in the Video Library as follow-along protocols. 
To appreciate the scientific data which we use and base our protocols on, I suggest you visit the Medical Massage Timeline where you can see the amount of information and the rich and vibrant history of Medical Massage which will contribute to your own eventual success. 
We hope that this visit to our website will be a turning point in your career and we welcome you to the Medical Massage field which will help you to reach a new level of clinical effectiveness with your clients.
Sincerely,
Dr. Ross Turchaninov MD(UKR), LMT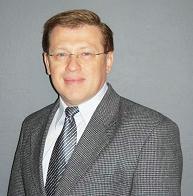 Dr. Ross' Bio
I graduated from Odessa Medical Institute, named N.I. Pirogov, in 1983. After graduation from medical school I was accepted in the special residency program in the Kiev Institute of Orthopedics. This program gave the participants a unique opportunity to start their PhD work at the same time while finishing their residency.  Kiev Institute of Orthopedics is the largest orhtopedic and rehabilitation hospital in the Ukraine, and a world known research facility. The most difficult clinical cases from the entire country are sent there. I finished my clinical ordinatura in 1985.
I do research (I have published more than 50 articles in medical journals), lecture, wrote three books which were very well received by  the massage, physical therapy, chiropractic and medical communities. On many occasions I was invited to lecture on medical massage in hospitals and presented the same topic during the Annual Meeting of American Academy of Pain Management in 2007.
At the same time I practice medical massage in the clinic in Arizona. 90% of my patients are referred to the clinic by local physicians I am working with. In the clinic we deal with a large variety of patients from impotence (see case in August/June of 2010 issue of JMS) to debilitating headaches and spinal stenosis. Traditional medicine gave up on many of these patients. Read my full bio here. 
Testimonial
Medical massage therapy has been extremely helpful in helping me and my patients in the treatment of multiple musculoskeletal ailments. Some of my patients have visited multiple chiropractors and pain doctors without being able to regain full function or achieve adequate pain relief. After a few treatments and the exercises prescribed by Dr. Ross, my patients were able to get pain relief and improve their quality of life. I myself am a patient of Dr. Ross who treats my acute back pain exacerbations. After just one treatment I am back to work. I highly recommend Dr. Ross who has more than 30 years of experience in relieving and treating acute and chronic musculoskeletal conditions.