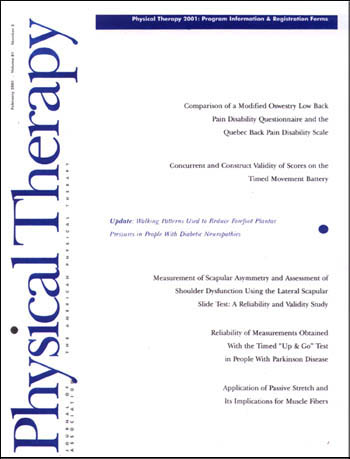 This is very unusual and very interesting book on massage (Therapeutic Massage. A Scientific Approach). The author does an excellent job of explaining the history, scientific basis, indications, contraindications, and techniques of massage. Physical therapists will find this work to be an excellent source in
understanding evidence-based practice as it relates to therapeutic massage.
Numerous research studies are cited, mostly in chronological order, for each system. The author does not treat massage as a generic tool, but he often recommends specific types of massage for specific diagnoses.
In the book, there are many variations within each basic massage technique, and excellent photographs and diagrams are provided for each variation.
I believe this book to be of great value to the physical therapy profession. The author methodically and scientifically defends the use of massage as part of overall treatment program. I would highly recommend that this book be adopted as a textbook in massage courses in physical therapist education program.
R. Sofer, PT, MA, OCS, Assistant Professor
Touro College in Bayshore, NY