Join a Community of Elite Practitioners
Become a
Certified Medical Massage Practitioner (CMMP)
at the
Science of Medical Massage Institute (SOMI)
Testimonials of SOMI's Alumni:
Only SOMI's CMMP Program:
Sharpens your skills. SOMI's protocols give therapists an incredible set of clinical tools to successfully treat a variety of somatic and visceral problems from Chronic Headaches and Sciatica to Positioning Vertigo and Chronic Pulmonary Disorders.
Develop independent clinical thinking and analysis skills. SOMI tirelessly works with therapists to help them develop strong critical thinking skills to efficiently solve clinical problems.
Work Individually with therapists. SOMI provides extensive individual training and constant clinical assistance to therapists during and following graduation from our program.
Equips you with science-backed data you need to build strong referral relationships with physicians through a shared knowledge of medical science
Build up a new type of practice. A lack of clients or paying rent for an empty office, will never be an issue for you as a CMMP. Some of our former students now make up to 200K per year.
Free Advertisement. SOMI directs all new patients who contact us to our CMMPs. Also, we regularly post the clinical cases of our former students on social media with the therapist's contact information.
STRUCTURE OF THE SOMI'S CMMP CERTIFICATION PROGRAM
SOMI's Medical Massage certification includes a total of 104-hours, including 16-hours of lecture, 80-hours of intense hands-on training with Dr. Ross Turchaninov or Dr. Jeff Cullers, 4-hours of one-on-one training in Clinical Evaluation and 4-hours of individual case-work on therapist's clinical cases titled Ask & Show conducted by SOMI's leading instructor Dr. Ross Turchaninov. The diagram below shows an ideal class schedule however the sequence can be adjusted by class availability.
Please click on each box to find out more about our Medical Massage Certification Program:
SOMI reserves the right to not grant the CMMP Certificate if a student did not show proper experience and execution of training techniques in practicing MM. In such a case, graduation can be postponed letting the student accumulate enough clinical expertise.
Graduating from our Medical Massage Certification program is just the beginning of your exciting clinical journey. Certification means that you can now accumulateindividual clinical experience using a science-based clinical approach we provided you as foundation. Working from such strong clinical footing will dramatically improve treatment outcomes andhelp patients in very complex clinical situations.
Following graduation from SOMI, we continue to provide our alumni with support and guidance on difficult cases they may encounter as they continue to develop and scale their Medical Massage practice.
Join our community of successful Massage Clinicians and strengthen your practice at SOMI, the nation's leading trusted expert on Medical Massage.
For List of Medical Massage Seminars conducted by Dr. Ross Turchaninov please click here: https://www.scienceofmassage.com/seminars/ and for Dr. Jeff Cullers' seminars please click here: www.premiercontinuingeducation.com.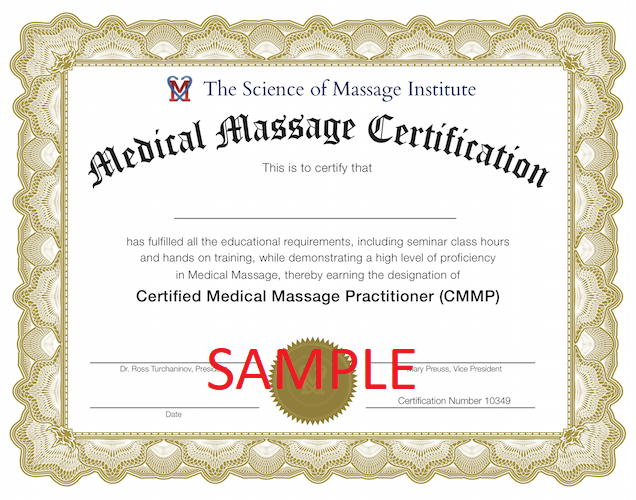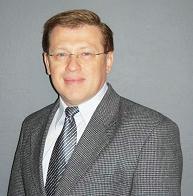 DR. ROSS TURCHANINOV'S BIO
I graduated from Odessa Medical Institute, named N.I. Pirogov, in 1983.After graduation from medical school I was accepted in the special residency program in the Kiev Institute of Orthopedics. This program gave the participants a unique opportunity to start their PhD work at the same time while finishing their residency. Kiev Institute of Orthopedics isthelargest orhtopedic and rehabilitation hospital in the Ukraine, and a world known research facility. The most difficult clinical cases from the entire country are sent there. I finished my clinical ordinatura in 1985.
I do research (I have published more than 50 articles in medical journals), lecture, wrote three books which were very well received by the massage, physical therapy, chiropractic and medical communities. On many occasions I was invited to lecture on medical massage in hospitals and presented the same topic during the Annual Meeting of American Academy of Pain Management in 2007.
At the same time I practice medical massage in the clinic in Arizona. 90% of my patients are referred to the clinic by local physicians I am working with.In the clinic we deal with a large variety of patients from impotence (see case in August/June of 2010 issue of JMS) to debilitating headaches and spinal stenosis. Traditional medicine gave up on many of these patients. Read my full biohere.
Testimonial
Medical massage therapy has been extremely helpful in helping me and my patients in the treatment of multiple musculoskeletal ailments. Some of my patients have visited multiple chiropractors and pain doctors without being able to regain full function or achieve adequate pain relief. After a few treatments and the exercises prescribed by Dr. Ross, my patients were able to get pain relief and improve their quality of life. I myself am a patient of Dr. Ross who treats my acute back pain exacerbations. After just one treatment I am back to work. I highly recommend Dr. Ross who has more than 30 years of experience in relieving and treating acute and chronic musculoskeletal conditions.