The Seminars That Will Change Your Practice!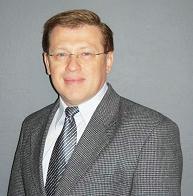 In keeping with our mission to elevate the fields of Therapeutic and Medical Massage through incontrovertible science, we offer CEU-credit Therapeutic and Medical Massage seminars unlike any other. Medical Massage Therapy is a scientifically proven concept for somatic rehabilitation that includes several clinically effective techniques and approaches that have enormous therapeutic potential for patients with somatic and visceral disorders. Using these techniques will allow you to achieve stable clinical results in the therapy room, gain greater respect from the medical community and significantly expand your practice.
Each seminar is personally conducted by Dr. Ross Turchaninov, the founder of The Science of Massage Institute and recognized as the world's leading expert in scientifically-based Medical Massage therapy. Unique to our seminars are hands-on training by Dr. Turchaninov and the use of the incredible Video Library to aid instruction and retention.
At the end of the seminar you will have a working understanding of Medical Massage and you will take home the confidence to begin to integrate Medical Massage into your practice.

Benefits to Learning from Science of Massage Institute
 

Hands-On Learning

 
 

Over 60 Techniques

 

 Full Exploration of one of our 70+ Step by Step Protocols

 
 

100% Science Based

 

We are a Full Research Institute

 
 

Video Library Resources

 
 

Most Effective Trigger-Point Therapy

 

Bridges to $100k+ Practice
Frequently Asked Questions
1. What is Medical Massage?
A. Medical Massage is based strictly on medical science and is the most comprehensive approach to the rehabilitation of soft tissue and the elimination of various somatic triggers for acute and chronic pain. Medical Massage is a concept rather than a single method. It is based on two principles: the arrangement of soft tissue on a layer-by-layer basis and on the origin of tissue's innervation.
2. What is the difference between THIS Medical Massage Seminar and OTHER Medical Massage Seminars?
A. Dr. Ross Turchaninov has integrated scientifically based Medical Massage methods and techniques into his book: Medical Massage Volume I. After its publication in 1998, this textbook has been internationally acclaimed as the incontrovertible authority for Medical Massage information.
Other sources of Medical Massage education use only elements of this information as their basis. In comparison, our seminar offers the most comprehensive, in-depth clinical information currently available. Dr. Ross personally teaches his seminars in order to give his students a thorough working understanding of Medical Massage. Dr. Ross has not only studied and distilled this information himself but continues to work on patients daily in order to constantly improve treatment protocols and incorporate newly available information from medical sources into the clinical practice.
Also, we provide support tools that no one else has developed to create a clear clinical vision of the pathological changes in the soft tissue for various pathologies. This system links four types of soft tissue – skin, connective tissue, skeletal muscles and perisoteum – with corresponding Medical Massage techniques. You will also learn about the four pillars of somatic rehabilitation – Periostal Massage, Connective Tissue Massage, Muscle Energy Technique and Trigger Point Therapy. We teach you how to inject them into your basic massage routine and blend them with the MEDICAL MASSAGE PROTOCOL individually designed for each client.
3. What is Dr. Ross Turchaninov's background and why is he acknowledged as the authority on Medical Massage in the United States?
A. Dr. Ross Turchaninov is a medical doctor and surgeon from Ukraine where he specialized in trauma and post-traumatic rehabilitation. He has a PhD in Orthopedie and Rehabilitation. He is a licensed massage therapist and chiropractor. He has spoken throughout the world and has authored more than 50 scientific articles in professional medical journals. He studied Medical Massage in 7 different countries. He analyzed more than the last 100 years of clinical trials in massage throughout the entire Western World and then he wrote the first book on Medical Massage written in English – ever. Integrative medicine is the fastest growing medical concept in the world and Medical Massage is one of its most important components. We welcome you to be a part of this movement.
4. What problems can you treat with Medical Massage?
A. The Medical Massage Volume I book offers MEDICAL MASSAGE PROTOCOLs for more that 70 different somatic abnormalities from Chronic Headaches to Tennis Elbow, Sciatica, Rotator Cuff, Vertigo, etc. In addition, Medical Massage Volume II gives practitioners all the necessary clinical tools of Medical Massage to address abnormalities of inner organs. All visceral abnormalities are arranged by the system of inner organs.
5. Do you teach seminars for internal organ massage?
A. Not specifically. Our seminars teach Therapeutic and Medical Massage for somatic abnormalities. Periodically we offer medical massage seminars for visceral disorders including abdominal massage. However, in all our seminars we introduce students to the principles of Medical Massage in cases of visceral abnormalities.
6. What materials do I receive at the seminar?
A. A printed outline for the weekend training with page numbers referenced to the Medical Massage Volume I 2nd Edition book, a printed definition of Medical Massage, a complete description of what is available on the instructional website www.scienceofmassage.com, a discount for subscription to the Video Library, a local study group with your class members, demonstrations for use of all materials, personal hands-on instruction with Dr. Ross and so much more. Three books are available for you to examine throughout the weekend and are for purchase: Medical Massage I, Medical Massage II and Therapeutic Massage, a scientific approach. Medical Massage Volume I 2nd Edition is a well organized, thorough, complete guide that is REALLY helpful if you intend to integrate Medical Massage into your practice.
7. What does 'focus subject' mean?
A. For every seminar we select one or more focus subjects to use as an example of how to apply the basic concepts of Medical Massage in clinical practice. The focus subject is hands-on application of MEDICAL MASSAGE PROTOCOLs using a particular pathology. Our goal is to make you clinically effective AND independently thinking. As soon as you internalize the Medical Massage concept you can apply it to other somatic pathologies with similar success.Some students attend more than one seminar and there are people who practice Medical Massage successfully by studying the Medical Massage Volume I book only. The seminar does make it easier for most practitioners.
List of Focus Subjects and their Definitions
8.  How do I know for sure that I am working on the right problem?
A. This is a good question because it is an integral part of effective treatment. We provide you with a very thorough evaluation form that will clearly show you how to begin. Instructions for evaluation are readily available from both the Medical Massage Volume I book and the website in video form, to guide you to find the source of the innervation.
9. Who can attend Medical Massage training through this seminar?
A. LMTs, CMTs, chiropractors, physicians, nurses, therapists. The Continuing Education Units apply to massage licensing only through Dr. Ross Turchaninov's NCBTMB number 312994-00. Dr. Ross is also approved and licensed in every state that hosts us for a seminar.
10. How soon after the seminar will I be able to use Medical Massage to treat my clients?
Our seminars allot one full day to understanding the concept of Medical Massage. The other one or two days combine hands on learning of Therapeutic basic instruction and specific Medical Massage focus subjects that vary with each seminar. Usually by the end of the seminar the information comes together for you. Some participants, with the help of the tools provided and some practice, will work on clients who desperately need them the following week. The more you learn and practice, the better the results will be.
11.  Do I have the right background to integrate Medical Massage into my practice?
A. Every massage practitioner has been taught or been exposed to the seven basic massage techniques. These techniques, when applied in a particular way through MEDICAL MASSAGE PROTOCOLs, make this concept come to life. If you want to make sure you've been taught correctly, the Therapeutic Massage book is available to do this. In this book Dr. Ross teaches the correct scientific way to perform basic massage techniques and their sophisticated variations. Video is also available of these techniques and their variations in the Therapeutic and Stress Reduction Massage part of the Video Library. The MEDICAL MASSAGE PROTOCOLs are clearly described in Medical Massage Volume I book and again in video form on the website under MEDICAL MASSAGE PROTOCOLs.
12. What results can I expect?
A. In the beginning, depending on how well you digest and implement this information, your results are a consistent, predictable improvement in the condition of your client. This improvement only increases with practice and skill but please consider that ANYONE in pain welcomes ANY improvement. Many times you are their last resource. The sooner your client comes to you when a problem hits, the easier it is to fix. The longer they have had chronic pain, the more complex it is to help them. Improvement increases as you practice, read and view the materials. You can read personal accounts of other massage practitioners' journey into Medical Massage by going to the Journal and reading Cases of the Month contributions. These are clinical cases from practitioners throughout the United States who have attended our seminars and now successfully practice Medical Massage.
13. Can I apply the hours from your seminar to your Master Certification Program?
Yes. You can apply hours from these seminars toward becoming a Certified Medical Massage Practitioner (CMMP) from The Science of Massage Institute. Click here for details of this elite program.
14. Do you offer any discounts for Medical Massage seminars?
A. Unfortunately, we do not.
15. What support materials do you have?
A.  Dr. Ross Turchaninov has written three books. They are available at the seminars for your evaluation or you can purchase them directly from this web site. Therapeutic and Stress Reduction ($35, 227 pages) teaches you how to apply the seven basic techniques and their 60 variations. It is the scientific basis for your practice. You can print scientific articles from this book to present to physicians to educate them in the treatment of integrative therapies' effect on a patient's chronic pain.
Medical Massage Volume I 2nd Edition ($50, 561 pages) covers Medical Massage for the treatment of more than 70 different pathologies.
Medical Massage Volume II ($40, 351 pages) teaches treatment of visceral problems.
Three sets of charts are available and we highly recommend that you post them on your workroom walls. These chart sets are all 8 X 11", in color and laminated.
CHART PACKAGES:
Reflex Zones (9 diagrams)……………………………$20.00
Connective Tissue Massage (11 Diagrams)…..$25.00
Glezer/Dalicho Zones (15 diagrams)……………..$30.00
VIDEO LIBRARY: Clear concise video is also available to you for people who learn visually. These videos show both the 7 basic massage techniques with their 60 variations AND MEDICAL MASSAGE PROTOCOLs showing step by step instructions for treatment of 70 different pathologies.
16. What do I need to bring to the seminar?
A. You will receive an email confirmation when you register for a seminar. This confirmation will include the date, location, contact person for local information, what to bring and what will be provided.
17. If I have any more questions about the seminar, is there someone I can talk to directly?
A. Yes. For more information or to register for a seminar you can contact Julia Turchaninov, Director of Services, aesculapr@hotmail.com or call (602) 404-1583