In every issue of our journal you will find Case of the Month which we will select among submitted ones. Everyone who is using MEDICAL MASSAGE PROTOCOLs in their practice may submit their cases for the review and we will share with our readers the best one in every new issue. In the beginning of the 2010 our readers will vote for the Best Case of the Year and we will give prize to the winner!
If you would like to share with our readers your account of professional success and participate in Case of the Month program click here.
We chose this contribution to the Case of the Month section of our Journal due to the fact that its author was not sufficiently familiar with the MEDICAL MASSAGE PROTOCOL to treat this particular abnormality. However, Mr. S. Ryason was able to obtain very quick and stable results because he used scientifically based treatment and wasn't afraid to try it to help his client who was in severe pain.
CASE OF FACIAL PAIN HEALING
by Stephen Ryason, LMT, MMT
Client is a 54 year old female.
Clinical History
Client is a life-long migraine sufferer. She usually treats migraine symptoms with ice packs to the front and back of the head, bed rest, and prescription medication. Client had never experienced intense facial pain before this episode.
Initial complaints
Client arrived in severe discomfort from migraine symptoms with facial pain on the left side. She had been experiencing migraine symptoms of varying intensity for nearly two weeks. Her migraine symptoms started mildly and increased steadily after three days. She treated her symptoms with ice packs and bed rest with minimal results.
After five days, she began having severe facial pain. Pain had an intermittent, shooting, burning characteristic, followed by intense itching sensations. Client was in so much discomfort that she went to see her neurologist. Her neurologist diagnosed Trigeminal Nerve Neuralgia (TNN) and prescribed a powerful anti-seizure medication. Medication was partially effective, but stopped to take them because of very unpleasant side effects.
Clinical Symptoms
During initial interview, I examined client's upper body. Her upper shoulder and posterior cervical muscles were hypertonic and hypersensitive. Applying moderate pressure to posterior cervical and suboccipital muscles elicited an increase in intensity of headache. Scalp was tight, cranial fascia had little mobility, and was hypersensitive. Left side of her face was hypersensitive to touch, slightly warmer, and more swollen than the right side.
Before beginning treatment, I informed client that there was an established MEDICAL MASSAGE PROTOCOL for treatment of TNN and that I would like to try it if she was willing. She stated she was willing to try anything that would help.
MEDICAL MASSAGE PROTOCOL (MMP)
I began with the client supine. I performed MMP in the inhibitory regime to upper back, shoulders and neck for 20 minutes. I also used trigger point (TP) therapy and Postisometric Muscular Relaxation (PIR) to posterior cervical and suboccipital muscles. Muscle tension was reduced significantly. I then performed the MEDICAL MASSAGE PROTOCOL protocol for Trigeminal Nerve Neuralgia. I had never used this protocol before, so I put my Medical Massage manual on a stool next to the table and followed the procedure step by step. I also included the recommended Lymph Drainage Massage LDM protocol in this treatment. This took another 20 minutes.
With client still supine, I applied treatment to the Special Point for influence on the Vertebral Artery (VA) on both sides. Treatment consisted of moderate pressure held for one minute at a time, with slight vibration for the last 30 seconds. I applied this three times to each side. I then left client on the table for 10 minutes with a cold pack on her forehead. This was done to treat her migraine symptoms.
I helped client sit up and asked how she felt. She looked different from when she arrived, more relaxed and more alert. She stated her headache was gone. The sensations in her face were still present, but greatly reduced and bearable. We were both impressed that such simple procedures could yield such dramatic results on the first treatment.
She came back the following week for followup treatment. Her migraine symptoms were "barely noticeable" and her TNN symptoms were still present, but had remained reduced and bearable. I performed the same protocol as before, except for LDM, and achieved nearly identical results.
When she returned the following week , she had no migraine symptoms and only a slight tingling in her face. I began treatment with client prone this time and performed 20 minutes of MM in the inhibitory regime to her back, shoulders, and neck. I then moved her to the supine position and performed TP and PIR to posterior cervical and subocciptial muscles. I then performed TNN protocol, again without LDM. At the end of treatment, client was symptom free.
Client has had no TNN symptoms since this last treatment (over one year). She still struggles with migraine, and when she comes in for her regular biweekly appointment, if she has migraine symptoms, I perform MMP on her back, shoulders, neck and head. I then treat the VA points. We always get significant reduction in the symptoms and client prefers this to taking medication.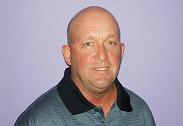 Stephen Ryason was born in Seattle, WA, and currently resides and works in Scottsdale, AZ. He has been a full-time Massage Therapist since 1996. He practices medical massage in his clinic in Scottsdale. Aside from his passion for more knowledge related to his career, his hobbies include: golf, back country fly-fishing, and aviation. He is a licensed helicopter pilot. Stephen may be contacted through this website.
Category:
Case Studies