Appreciation Award 2010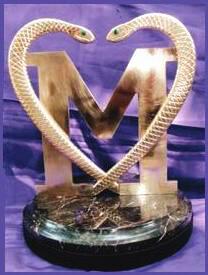 There are four major national massage publications in the USA. This is more than in any other country. Each publication tries to inform massage practitioners on a wide variety of topics. During 2010 our Editorial Board reviewed articles published in all four massage journals to direct the readers to the most valuable publications and point out to the authors who made mistakes or unscientific claims.
First we would like to state what we didn't review:
1. We didn't review articles which discussed the spiritual aspects of massage therapy. We think that this equally important side of massage therapy is very well presented. The reader may find a great variety of articles on this topic.
2. We didn't review any political articles. We are a completely independent source and we are not associated with any massage therapy organization or association. We are here only for the science of massage.
3. We didn't review articles on Oriental medicine, despite the fact that we try in our Journal to build up bridges between Western and Eastern concepts. We are sure that the split between both views is unfortunate and was forced on the practitioners by misunderstanding and miscommunication widely supported by many authors and educators.
We reviewed articles which are scientifically based or claimed to be based on the science. A year of reviews has allowed us to formulate our own opinions about each national publication and we would like to share them with our readers.

1. Massage Today (MT)
In our view MT offered the best Editorial content in 2010. We think that MTprovided a lot of helpful and scientifically based information for the readers which they may use immediately in the therapy room. We think that this practical value of published material is a great accomplishment of MT' Editorial Board.
Despite a couple of inaccurate articles, mostly written by B. Benjamine (in the name of fairness this author also wrote several very good articles) the overall scientific level of published articles was very high. There weren't any so-called promotional articles in 2010. MT is published monthly and it has an on-line version which is very helpful for the readers. Our congratulations to the entire Massage Today team with great work in 2010!

2. Massage & Bodywork Magazine (MBJ)
Despite that our Editorial Board voted to present the Appreciation Award of 2010 to Massage Today we still regard MBJ as a very valuable professional publication. MBJ rased many important subjects and provided valuable clinical information. All published materials had great illustrations and the authors tried to use reference sources. The MBJ is also available on-line.
However, we think that MBJ made several mistakes by continue publishing frequently misleading articles by Christy Cael as well as articles by Suri Auth and the recent ridiculous article by Til Lichiau.

3. Massage Journal (MJ)
MJ significantly improved quality of their articles in 2010 as compared to 2009. MJ raised several important subjects and had successful issues in 2010 (July; October). However MJ continues to use a journalistic format in many of its articles instead of scientifically based educational pieces. We hope that it will change. MJ showed in 2010 that it has potential and flexibility to adapt to new realities.

4. Massage Therapy Journal (MTJ)
MTJ is the official publication of American Massage Therapy Association which is published quarterly (4 issues). The contribution of MTJ to the profession didn't change much in 2010 compared to 2009. As a matter of fact, the increased quality of articles in Massage Journal pushed MTJ to the last place on our scale of contribution to the massage profession. We don't think that MTJ showed any leadership in massage science in 2010 and this is very sad.
There were some very good articles but frequently MTJ issue was empty shell where we had difficulties in finding articles worth reviewing.
Category:
Letter From The Editor