The Person of the Month for this issue of JMS is a very special colleague of ours who shares the same educational passion and clinical expertise about medical massage. Dr. Jeff Cullers is a unique practitioner since his deep understanding of somatic rehabilitation is a result of combining experience as a chiropractic physician and massage therapist. Also he is among a minority of educators who preaches to the students what he practices on his patients and he does all of that based on the massage science.
We hope that the readers will enjoy his insight into the medical massage and appreciate his educational and clinical expertise.
Here is our interview with
MULTIDISCIPLINARY HEALTH PRACTITIONER, EDUCATOR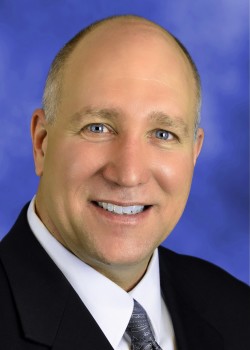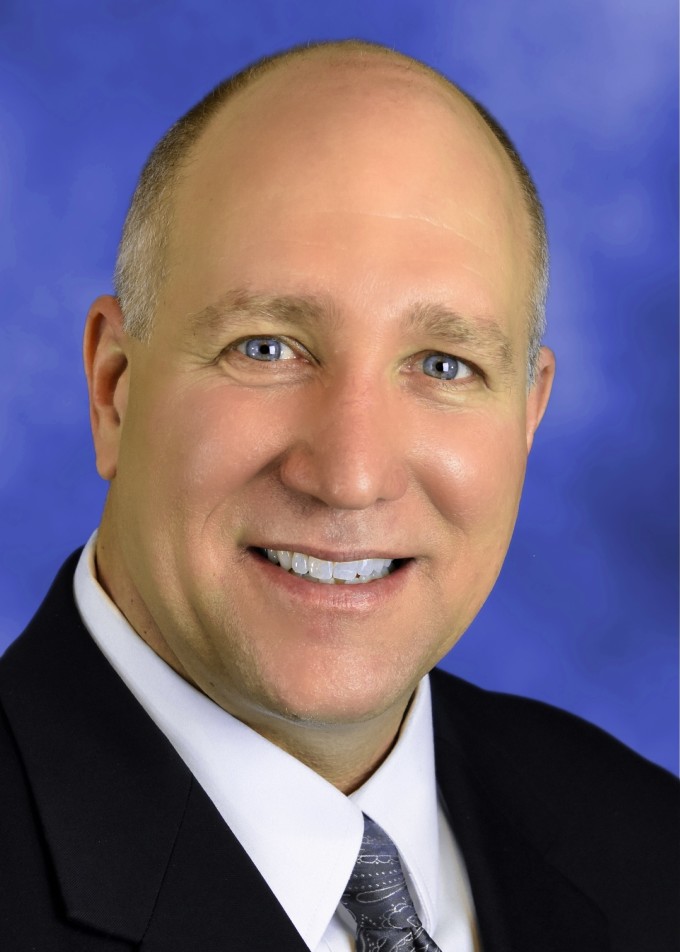 Dr. Jeffrey M. Cullers, DC, LMT, CMMP
JMS: How did you become interested in Medical Massage?
Dr. Cullers: In order to answer this question, I feel the reader will better understand by reading a "short story" of how I became interested in MM.
A story with a silver lining – Dr. Jeff Cullers:
In life we are all have the potential to become someone great or to do something great. If we have passion when we choose to do something, do it to the best of our abilities, and can do so for the good of all, then I feel that I have accomplished what I was destined to do. Throughout most of my life, I continually strive to do the absolute best I can. As a result of my career choices, I believe I have always been destined to be an educator.
Before we begin, I feel it is important to convey to the reader that as an educator, I have been exposed first hand to the myths and misleading information that CE providers are allowed to present. When I first began to teach, I was innocent and vulnerable as most LMTs are.
In 2011, I began teaching as an NCBTMB Approved CE Provider that has offered a "Medical Massage Practitioner Certificate" for over 20 years. As a physician teaching the company's curriculum, I struggled with the "so called" Medical Massage program they were marketing and providing to LMTs. I also struggled with the competency level of the students who took their classes. As I immersed myself over the next few months, teaching on behalf of this company, I realized very early the level and diversified education the massage therapists attending my classes were receiving in massage school. This, of course, varied state by state, varied by the massage school they attended, varied by when the student became licensed or certified and how long they had been working as a massage therapist. Some had been licensed or certified for 10 to 20 years, others had been licensed or certified for less than that. There was actually one instance when I was teaching basic anatomy and a student raised their hand and said "I have no idea what you're talking about, I didn't learn that in massage school". I, as well as the entire class, was shocked. Challenges such as this added to my struggles and frustration.
A year had passed and I continued to grow more frustrated and disappointed with the program I was teaching. I felt that the students needed more time to properly learn the BASIC curriculum I was teaching. I shared my frustration with the owners of the company and was instructed to teach their curriculum regardless. I was told "you can't baby sit the ones who don't get it" so move on and just keep teaching. The owners were literally telling me they didn't care whether or not the students really understood the information they were being taught. In addition, I also struggled with the fact that I knew as a physician there was not a "shotgun", or "cookie cutter" approach to treat the conditions they claimed their protocol would accurately treat. There was no scientific – evidence based proof to make such claims.
Therefore, it didn't take long before I knew the BASIC curriculum I was teaching on behalf of this company was in no way a true Medical Massage curriculum, nor were the students completing these programs ready to become Medical Massage practitioners.
To add to the injustice, the pseudo and fragmented so called Medical Massage program marketed to the unknowingly naïve and vulnerable massage therapists by this company, was being taught, much to my dismay, in ONLY 2 weekends. I felt the massage therapists who completed both weekend classes were being given a "Certificate" as a "Medical Massage Practitioner", some of which did not even know basic anatomy, nor were they evaluated, critiqued or examined for their competency or proficiency. As an added insult, the LMTs still were not being taught a true scientifically based Medical Massage program. Whether they understood this program I was teaching or not, they were ALL receiving a Medical Massage Certificate and being misled to believe they were Medical Massage Practitioners.
I recall having a meeting with the individuals who owned the company. I asked them why they did not give an examination or test before giving the massage therapists their Medical Massage Certificate. The answer they responded with was…"we had tried to offer a test in the past, and class enrollments dropped significantly so we stopped giving a test". The bottom line was – the company stopped testing students before giving them a "Certificate as a Medical Massage Practitioner" because they would lose revenue.
Another year had passed and my frustration continued to grow. I knew I had to find a solution. I felt I could do better than I was. I wanted to provide the massage therapist with a true Medical Massage program. My frustration turned to vigilance, fueled by commitment and a passion for excellence. It was then that I began my pursuit for accurate and correct information relating to Medical Massage. I relentlessly researched and searched for more scientific – evidence based Medical Massage information. I knew there had to be more information available and I knew I had to find it.
In 2013, I developed an Orthopedic Massage Therapy program and began teaching independently throughout the US as well as with another CE provider.
The Silver lining:
In 2013, it finally happened. I had been searching for months for someone or something that even remotely resembled a Medical Massage program. I was surfing the Internet and found 3 books "Medical Massage – Volume I, Volume II and Therapeutic Massage – A scientific Approach" written by Dr. Ross Turchaninov and without hesitation I purchased them.
I was like a child at Christmas waiting for a toy he ordered from a catalog. I couldn't wait until they arrived. When they did I immediately began to read Volume I. I remember sitting in the living room, my wife was in the kitchen cooking, I had completed the first chapter and I said to her "this book is AMAZING – this is EXACTLY what I was looking for- this is EXACTLY what the massage therapists and other healthcare providers need to be exposed to – they have to learn this information – this is TRUE Medical Massage – I HAVE TO LEARN THIS INFORMATION".
I have immersed myself into the study of scientific – evidence based Medical Massage through the Science of Massage Institute ever since.
JMS: You actively use Medical Massage in your practice. What is your opinion concerning its clinical effectiveness?
Dr. Cullers: I became an LMT in 1994. I felt that I could give a pretty good wellness based massage. I was voted for and awarded "Best Around" LMT 5 years in a row by the residents of Volusia County, Florida. I can honestly attest to the undisputed fact, as an LMT and now as a Chiropractic Physician, there is nothing that compares to the clinical effectiveness of the MEDICAL MASSAGE PROTOCOLs taught by the Science Of Massage Institute. Unlike most Chiropractic Physicians who use only spinal manipulation and have an LMT perform wellness massage on their patients, I have chosen to have a practice primarily based on utilizing the MEDICAL MASSAGE PROTOCOLs. I personally perform these protocols daily on approximately 95% of my patients. Often times I find that after I use the MEDICAL MASSAGE PROTOCOLs there is no need to use spinal manipulation. In my office I have seen numerous cases of Lumbalgia, Piriformis Muscle Syndrome, Sciatica, Anterior Scalene syndrome, Cervicalgia, Vertigo,  Rotator Cuff Syndrome, Trapezius Muscle Syndrome, Rhomboid Muscle Syndrome (just to name a few). I have effectively treated and eliminated these in 1 to 3 sessions using the MEDICAL MASSAGE PROTOCOLs from Science Of Massage Institute. Through my clinical experiences, I can professionally attest the clinical effectiveness of the MEDICAL MASSAGE PROTOCOLs are, without question, the most proficient way to treat visceral/somatic pathologies.
JMS: In an ideal world how should the professional relationship between chiropractor and massage therapist work? Should they work in the office together on the patient or use a mutual referrals concept?
Dr. Cullers: Although I am biased in that I am both an LMT and a Chiropractic Physician, I see the effectiveness of both first hand. Therefore, my professional opinion would be both. In the ideal world, the LMT would be trained and certified to perform the MEDICAL MASSAGE PROTOCOLs taught by Science Of Massage Institute and be responsible for somatic rehabilitation of the patients. The role of the Chiropractic Physician would be to perform the osseous manipulation if indicated. I do however feel that Chiropractic Physicians should also be trained in the MEDICAL MASSAGE PROTOCOLs taught by the Science Of Massage Institute as there is a natural relationship between massage and chiropractic medicine.
JMS: You've dedicated a lot of your time to educating therapists. Please tell our readers about your educational projects.
Dr. Cullers: As an educator, to date, I have been honored to teach over 4000 LMTs. My primary initiative and educational project has been and will continue to be, to increase the competency and proficiency of massage therapists and healthcare providers throughout the US and globally if the opportunity were to arise. There is a tremendous need for the massage profession as well as the healthcare industry as a whole, to be prepared for the increasingly growing amount of visceral and somatic related pathologies that our society now has and will continue to present. Clinical research has demonstrated and countless studies have shown, the traditional medical model has limits, and in some cases fails. A physician has two choices to offer his/her patient's – 1) surgery or 2) medications or both. If a patient is not a surgical candidate, the physician's only option is to prescribe medications. Medications do have a place in medicine, but at some point they can only do so much. It is my professional opinion that a majority of the visceral/somatic pathologies patients present with can be successfully treated if not eliminated if we can bridge the gap between the traditional medical models and join forces. With Medical Massage we can do so much more.
JMS: From your perspective, what are the obstacles to full implementation of Medical Massage by a majority of therapists?
Dr. Cullers: Consistency. The massage profession needs consistency. As a profession, I feel that in order for an LMT to be qualified to say they are a Medical Massage Practitioner and for them to perform Medical Massage correctly, we need consistency. To do this would entail a more thorough and rigorous Medical Massage program that would be taught ONLY by qualified individuals. The Medical Massage program would include and require successful completion of both a written and practicum examination and would lead to Certification as a Medical Massage Practitioner. Additionally, a Medical Massage program will require the necessary support from the National Massage Organizations as well as from each State that requires Licensure. It is my professional opinion that a Medical Massage curriculum should be considered as a post graduate level training and an introductory level of training should begin with a minimum of 70 hours if not more. As the LMT develops their skills, the Medical Massage program will have progressive levels of training that he/she will need to complete. To the best of my knowledge and from my experiences as an educator, the obstacle has been the inconsistency and availability of such a program. There are simply too many CE providers being allowed to teach pseudo Medical Massage programs. In order for an individual or company to teach a Medical Massage program they should be required to provide evidence of the scientific basis of their programs. It is also my professional opinion that due to the complexity of a Medical Massage program, for one to thoroughly understand and convey the program content correctly, such program should be taught exclusively by individuals with doctorate degrees, PhD's, or by physicians.
JMS: What is your advice for JMS readers?
Dr. Cullers: Never Stop Learning! LMTs' have an incredible gift. They can help so many people with their two hands in ways far greater than they could have ever imagined. In order to do so will take initiative and courage to challenge themselves to reach for higher education. Science Of Massage Institute offers just that. This program will catapult a LMTs' career to new heights and will increase the competency and proficiency of LMTs' across the globe.
LMTs' are in a unique position more than ever before. Our biggest generation that has ever existed in the US are the baby boomers. They are educated, they have discretionary income, and they are looking for alternative methods of natural healthcare. Many of them have a myriad of somatic and visceral pathologies that can be remedied with Medical Massage. But before an LMT can effectively treat these pathologies they must be properly educated and trained. I am honored to be a part Science Of Massage Institute and the future growth of the Medical Massage profession.
JMS: Thank you and Good Luck to all your projects!
Category:
Person of the Month