Dear Friends and Colleagues,
Welcome to Issue #3, 2016 of our Journal of Massage Science:
Our Person of the Month is Shea Shulman, CMMP, LMT, who successfully practices Medical Massage in her clinic in Sarasota, Florida where daily she helps patients with somatic dysfunctions and teaches other therapists the clinical application of Medical Massage.
In section SOMI's News we introduce our new CMMP, Gina Titus, LMT who just recently finished SOMI's Medical Massage Certification program. You may also read short reports from our recent Medical Massage seminars in Long Beach, CA; Pittsburgh, PA, and Tucson, AZ.
We also share a short report from Atlantic City where Journal of Massage Science received recognition during the 2016 World Massage Festival and where our Editor in Chief, Dr. Ross Turchaninov, was inducted into the Massage Therapy Hall of Fame.
In our News from the Clinic section we share with you interesting cases we've recently observed in our clinics in Phoenix, Los Angeles, San Antonio and Daytona Beach.
In the Medical Massage Section we finish publication of two very important articles:
"Management of Post-Concussion Symptoms and Post-Traumatic Encephalopathy with Medical Massage. Part II" is written by B. Prilutsky, LMT, MA. In this article the author shows the MEDICAL MASSAGE PROTOCOL for the management of post-concussion syndrome and prevention of encephalopathy's development.
In the final Part 4 of the article, "Science of Palpation," by Dr. Ross Turchaninov we cover palpation of the tissues located in the deep layers – deep fascia (i.e., Connective Tissue Zones on the third level) and deep skeletal muscles.
The Case of the Month for this issue of JMS is contributed by Nichole Hernandez, LMT. This complex case of somatic abnormality complicated by neurological symptoms and by a chronic visceral pathology is an example of how everything in our body is interconnected and how important it is for therapists to see the larger picture and consider all players that may contribute to the clinical picture they are dealing with.
As always, you will learn a lot of helpful information in our Good Apples/Bad Apples section of the Journal.
Kara Mirarchi, CMMP, LMT, Member of Editorial Board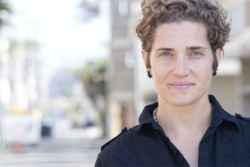 Category: Letter From The Editor
Tags: 2016