I met Mr. B. Prilutsky during one of my seminars in Los Angeles. Since then we have worked together on many projects and I have deep professional respect for Mr. Prilutsky. He is one of the most talented educators and practitioners I have ever met.
To illustrate Mr. Prilutsky's level of professional expertise I will use one episode from his very productive career. He is a founder of the Institute of Professional Practical Therapy in Los Angeles. His massage therapy school is certified by several California Professional Boards to award CEH's to nurses, physical therapists and acupuncturists. This list is very impressive.
Several years ago he filed the application to the Chiropractic Board of California to certify his school as continuing education provider for the state's chiropractors. The Board reviewed his initial application and invited him to present his curriculum during the Board meeting in Sacramento. After hearing his presentation the Board granted his school the status of continuing education provider for California's chiropractors.
Mr. Prilutsky's school is the only massage therapy school in the USA, which was granted this unique opportunity to educate chiropractors in the healing potential of medical massage. As educator and practitioner Mr. Prilutsky continue to work tirelessly for the massage profession to expand its recognition and help as many patients and students as possible.
Dr. Ross Turchaninov



Here is our interview with
Massage Guru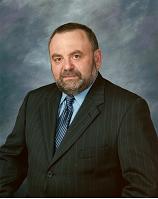 Mr. B. Prilutsky
JMS
: Please tell our readers about your background.
Mr. B. Prilutsky
: I graduated from the State University of Physical Education in Vinnitsa Ukraine in 1974 and after that spent two years of my post graduate internship in St. Petersburg Institute of Physical Education. This institute was a scientific center of sports rehabilitation medicine in the former Soviet Union. Between 1976 and 1979 I worked on athletes from Soviet, Romania and Czechoslovakia Olympian teams. Between 1979 and 1993 I worked as a head of spine rehabilitation department in the Back and Limb Institute in Israel and intensively lectured in Italy and Germany. I moved to the USA in 1993.
In Los Angeles I founded The Institute of Professional Practical Therapy and I also have a very successful private practice. Overall I have more than 35 years of both practicing and teaching medical and sports massage and more than 30 publications in medical and massage journals.

JMS: How did you get into the field of massage therapy?

Mr. B. Prilutsky: Initially I was inspired to pursue a career in somatic rehabilitation by my grandfather who was physician specializing in neurology and rehabilitation. This may be difficult to imagine for your readers but being a physician he also considered himself as a massage practitioner. It was, and to a significant degree still is, a very common phenomenon in Eastern European countries when doctors, professors of medicine are not only involved in research but personally apply medical massage to their patients in the clinical setting.
When I studied in St. Petersburg during my internship. I was privileged to work under supervision of Professor Alexander Dembo MD, PhD who was a neurologist and sports medicine rehabilitation specialist. He daily used medical and sports massage to treat his patients.

JMS: How would you define medical massage and its place in the massage therapy profession.

Mr. B. Prilutsky: You used words, "massage therapy profession" which means that we in the profession which provides therapy by means of massage and it improves people's health. Having said this, I believe that any protocol the massage practitioners utilize should be based on proper scientific research and should be tested against a placebo. In such a case the practitioner is positive that he or she uses safe and effective methodology based on the scientific data. Very frequently I observe that many publications recommend the treatment based on the fact that a massage relieves the pain instead of the complete elimination of pathology. For example, incorrect protocol of the trigger point therapy will transfer the active trigger point into the sleeping state and later trigger formation of myogelosis (irreversible abnormality) in the same area.

JMS: We know that you are regularly lecturing to the residents of Cedar Sinai Hospital, Los Angeles on the subject of medical massage therapy. How do future physicians respond to the medical benefits of massage therapy?

Mr. B. Prilutsky: The younger generation of physicians is very open-minded but accepts information very selectively. According to their comments I see that they got tired of many nonsensical and sometime dangerous practices which one of the resident I worked with called "voodoo medicine". 
Usually it doesn't take long for me to convince them that there is no such thing as "alternative medicine". There is effective and ineffective medicine. In all cases I was able to provide scientifically sound explanations on how and why medical massage can and should be alternative treatment to the cortisone injections, muscle relaxants or anti-inflammatory and pain medications as well as countless sessions of physical therapy.
In many cases I illustrated the theoretical presentation with a hands-on demonstration. Always somebody in the audience suffers from somatic pain especially young residents who practically live in the hospital. They like to challenge me during the lectures. However their mind set changes completely when in 15-20 minutes I am able to eliminate their chronic somatic pain they unsuccessfully tried to control with various medications sometimes for months. Usually such practical demonstration puts any doubts to rest and they ask questions and learn with great enthusiasm.

JMS: You did the pilot study in the clinic associated with the UCLA Medical School to examine the effect of medical massage on the patients with uncontrolled hypertension. Can you tell our readers briefly about your experience and results of the study?

Mr. B. Prilutsky: When I worked as a young scientist with Prof. A. Dembo we examined ways to control essential hypertension by using medical massage. The results of this research were later summarized in several scientific papers we published in medical journals in the late 1970's. The protocol we developed was so effective that it was later called Demo's treatment for hypertension.
The major discovery of Prof. Demo was the fact that the irritation of the vertebral arteries by tensed cervical muscles may be the initial trigger for some cases of Essential Hypertension.
For years I successfully used this protocol on my patients in Russia and Israel and I shared it with my friend Prof. V. Gura, MD from UCLA Medical School. He got me in touch with Prof. V. Campisi, MD who is world authority in issues of hypertension.
At the beginning Prof. Campisi was skeptical and decided to examine the existence of reflex mechanism of medical massage and its impact of peripheral blood circulation in experimental settings. He invited me to his laboratory and asked me if I would be willing to massage the leg of experimental animal while the circulation of the other leg at the same time would be examined by sensors. I worked on experimental animals before so I gladly agreed. Imagine my surprise when on the day of experiment I walked into the testing room and saw giant (size of the small dog) Amazon frog on the table with body and one leg covered with various sensors and another leg is waiting for me. There wasn't any way out from this situation and I still can't believe that but I actually massaged the frog's leg! The results registered by the sensors on the other leg were so surprising and convincing that Prof. Campisi decided that it was worth to examine the impact of medical massage on the cases of essential hypertension.
We selected six relatively young people who suffered from essential hypertension in which medications weren't able to effectively control the blood pressure. Before I started the treatment medications were stopped. I performed the MEDICAL MASSAGE PROTOCOL for Vertebral Artery Syndrome which included connective tissue massage, muscular mobilization techniques, trigger points therapy and post isometric relaxation techniques on the cervical and upper back areas. Special attention was paid to the mobilization of anterior scalene muscles that possibly can obstruct blood supply to the brain as well as both vertebral arteries, abdominal massage and intense friction on the fingers and toes.
The results of the study were great! We were able to control blood pressure in all of the patients and we observed stable clinical results during the first three months after the end of the 10 sessions course of medical massage. I presented the results at the USC medical school faculty Club. Everyone in the audience was greatly impressed with the results. Currently, we are looking for sponsors who are willing to invest funds in the large double blinded study.

JMS: What advice would you like to give our readers?

Mr. B. Prilutsky: It is difficult to give general advice. It is much easier to give advice on a particular topic. However, I would like to address two issues using this opportunity.
First of all, I suggest to all massage practitioners to practice massage, obeying the rules of body mechanics. From seminar to seminar I see that students were not taught that critically important subject in the massage schools. It is a very sad to witness many cases of job-related injuries that are forcing my colleagues out of business. It is very painful for me to witness that. It shouldn't happen and these cases can, and must, be prevented. So, please learn the correct body mechanics! The second issue I would like to address is the application of pressure during a massage session. I think that the practitioners very frequently confuse strong massage techniques with excessive pressure application during deep massage. The pressure should be significant but not to the degree of activation of pain. If the practitioner feels that client generates the protective muscle tension, he or she must immediately reduce the intensity of the applied pressure otherwise the treatment becomes counterproductive.
Category:
Person of the Month