by Dr. J. Muscolino, DC
Dr. J. Muscolino gave our Journal permission to re-print article he wrote for the Massage Therapy Journal (Spring 2006, pp159-164). We greatly appreciated his contribution to our Journal and would like to express our gratitude to theMassage Therapy Journal for allowing our Journal to share this article with our readers.
Journal of Massage Science


To read the article please click here.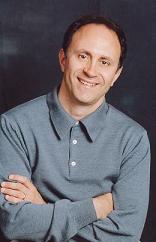 Biography
Dr. Joe Muscolino is a licensed Chiropractic Physician and has been an instructor of musculoskeletal and visceral anatomy, physiology, kinesiology, pathology, and palpation and assessment courses at the Connecticut Center for Massage Therapy for the past 23 years. Dr. Muscolino also runs numerous advanced study workshops, including deep tissue, body mechanics, stretching, and joint mobilization workshops, as well as Anatomy in Clay workshops, cadaver labs, and in-services for instructors of massage therapy; he is an NCBTMB approved provider toward certification renewal. Dr. Muscolino also serves as a subject matter expert on the Exam Committee for NCBTMB, and is a member of the Editorial Review Operational Committee (EROC) for the Massage Therapy Journal (mtj). Dr Muscolino is the author of 
The Muscle and Bone Palpation Manual, with Trigger Points, Referral Patterns, and Stretching; Kinesiology, the Skeletal System and Muscle Function; The Muscular System Manual, the Skeletal Muscles of the Human Body, 2nd edition (3rd edition out on November 2, 2009); The Musculoskeletal Anatomy Coloring Book, 2nd edition; Musculoskeletal Anatomy Flashcards;
 and 
Flashcards for Bones, Joints
, and 
Actions of the Human Body
published by Mosby of Elsevier, and used within massage and bodywork curricula throughout the country. Further, he has a regular column entitled 
Body Mechanics
in the mtj. Joe can be contacted at 
www.learnmuscles.com
.
Category:
Medical Massage
Tags: 60 Variations of 7 Basic Techniques, Journal of Massage Science 2009 #6