Unfortunately I don't have the privilege of knowing J. Stahl personally, despite the fact that we are living in the same beautiful Arizona. Everyone who has read her speeches, blog postings, etc., will see how remarkable this woman is and what a great leader she is for the entire profession. Our Journal greatly appreciates that she found time in her busy schedule to answers our questions. I hope the readers will enjoy J. Stahl's interview as much as we did.
Dr. Ross Turchaninov



Here is our interview with
A LEADER OF THE AMERICAN MASSAGE THERAPY PROFESSION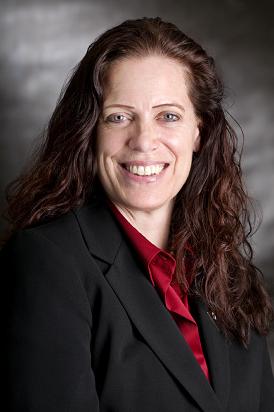 Judy Stahl, LMT
President of American Massage Therapy Association
JMS
: Please tell our readers; how did you get into the massage therapy profession?
J. Stahl
: I have been doing hands on healing since I was a little girl. I started by working on my family's feet. I studied massage from books from when I was barely a teen and continued to practice a lot of massage on family and friends.
At eighteen, I worked in a nursing home to save money for college. My very first day, I helped bathe many residents who were prisoners in their own bodies, with virtually all of their infirmities attributed to 'old age'. Now I know much of it was the ravages of stress.
One lady, in particular, had a very demoralizing, embarrassing physical condition which, as I was healthy and athletic, was very shocking for me to witness. I knew I never wanted to end up like that.
I will always remember the exact moment when I committed my life to discovering what it takes to be healthy. I was not interested in just being free of disease, but truly, vibrantly, swimmingly healthy! If I had discovered that standing on your head whistling Dixie under the clock at Grand Central Station in New York City would keep you healthy, I would have done it. After many, many years of scouring the planet for healing methods, I came to believe that the most effective way to facilitate profound, lasting health and healing for human beings includes qualified touch therapy.
I became a professional massage therapist by attending the Desert Institute for the Healing Arts in Tucson, Arizona back in the mid-1980's graduating from a 1250-hour entry-level program. At the same time, I was working at St. Mary's Hospital and providing massage techniques for my patients there, including some who were hospitalized for months at a time on the physical medicine and rehabilitation unit. One patient's chronic pain and attendant, inexorable complaints exasperated the physicians and exhausted the nursing staff, as prescriptive and other therapies did not relive his pain. After attending to the patient's pain on only one occasion with less than ten minutes of massage, he was fast asleep, slept for hours, and woke up sweet as a lamb, calling out greetings with smiles to everyone who walked by. His attitude was altered permanently. The staff was shocked. Everyone asked me what I had done and it was put into his chart that he was to receive regular massage. All of those nurses became my clients! The rest is history.
JMS: You are President of the most powerful professional massage therapy organization in the world. Where would you like to see the massage therapy profession in the USA, and AMTA in particular, in the next, lets say, ten years?

J. Stahl: For many years, the AMTA Board of Directors has reviewed and analyzed the state of the profession and updated what we call our Envisioned Future. We use this in strategic planning and it includes goals for the profession and AMTA over the next 10-30 years.
Our long-range goal for the association is that AMTA is recognized as the premier massage therapy organization for those seeking knowledge and success in the profession. Also, that AMTA will be instrumental in building consensus and maintaining an environment of cooperation across the profession of massage therapy.
For the profession, our detailed description is too extensive to provide it all here, so I'll summarize some key points. The details are available on our website at http://www.amtamassage.org/about/EnvisionedFuture.html.
We see a future where the public will view professional massage as an important contribution toward wellness, and will receive massage on a regular basis. There will be significant information in scientific literature on the use, safety and effects of therapeutic massage; and massage therapy practice will be evidence-based. There will be consistent licensure in all 50 states and portability of the credential across state lines. And, we look for there to be accreditation of all massage therapy institutions and programs by a USDE recognized agency specializing in massage therapy education standards.
JMS: Our president leads the effort to change the health care system in the USA. He correctly emphasizes the importance of preventive medicine and we hear a lot about exercise, nutrition, etc. We think that you will agree with us that massage therapy has enormous potential as effective preventive care but no one has even mentioned it. Why do you think the massage therapy community is not able to get our message through and get our voice heard?

J. Stahl: I think the country and the U.S. government have been focused on what they feel are the most critical financial issues of healthcare reform and haven't been ready to address preventive care. But, AMTA is already working with those in Washington, DC who will make the decisions that affect massage therapy. There has been discussion of the role of massage therapy and of both preventive care and alternative and complementary therapies. It just hasn't broken through into the broader debate.
AMTA is confident that both our association and the massage therapy profession are well-placed for when we can move this discussion forward. For example, AMTA now has an ongoing dialogue with the National Institutes of Health and we have many contacts in Congressional offices.
JMS: The issue of medical massage is very important for our Journal. We think that the lack of oversight in this matter and absence of unification standards, what works and what does not, confuses the practitioners and delays the incorporation of massage therapy into traditional medicine where it belongs. What is your opinion on this matter?

J. Stahl: There is still no agreed-upon definition of the term medical massage in the massage therapy profession. It seems to mean different things to people. Of course, this aspect of agreed-upon definitions has been a challenge for massage therapy in many ways. That is why the Massage Therapy Body of Knowledge initiative is so important. This is helping us get agreement on some basics of language and what someone needs to know to practice. This is a vital first step in moving the profession forward.
Another necessary step is building the amount and the quality of massage therapy research. We need to be able to substantiate what we as massage therapists experience with our clients. But, by and large, the medical community is starting to embrace aspects of massage therapy, because they are seeing results from it.
JMS: We frequently hear that one of the major obstacles for massage to be embraced by traditional medicine is the lack of scientific research which justifies the clinical outcomes of massage therapy. We think that this is not true, because if one will use the scientific database of Florida's Touch Research Institute alone, any physician or medical institution will get interested in using massage therapy as an additional tool to help patients. 
Do you think that there is a possibility that AMTA may contact American Medical Association or American Association of Family Physicians to inform both organizations about clinical research published in modern medical literature in both the USA and abroad and join the efforts in helping patients?
J. Stahl: As I mentioned earlier, we have a growing body of good research, but we still need to overcome bias. And, frankly, some of our research hasn't been strong enough to get us where we all know we should be. The more research the better. Plus, we need to get that research in front of those who make healthcare decisions. Many of them, especially at the national levels, are reading it.
I don't think the AMA or the AAFP are the barriers. AMTA has good relationships building with them. For example, we have an advisor on the AMA Health Care Professionals Advisory Committee for CPT codes and have direct input on areas that impact massage therapy. In respect to medical literature, publication of research is very competitive in the medical community. To really get that kind of attention, we need some groundbreaking massage therapy research. That will open eyes and get us the recognition we deserve.
JMS: What advice would you like to give to our readers?

J. Stahl: Hmmm. Thank you for this forum, Ross. An extreme elaboration of this answer will be in my forthcoming book. For now, here goes:

$ Healing happens from within. Choose it! Turn your stress into excited anticipation. Your conscious awareness is the most powerful tool in your tool kit. 
$ Be in present moment. Breathe love! Live in your heart. 
$ This is not your practice life. Go for it! Trust yourself. Have courage. Make mistakes. Be honest, starting with yourself. Be compassionate, starting with yourself. 
$ Wink at a baby. Pet a kitten. Break out in song while you're walking down the street. And laugh!

JMS: Thank you for this interview and we wish you good luck as the President of AMTA and as a future author. We can't wait to read your book!


Biography
Judy Stahl, President of the American Massage Therapy Association (AMTA), has been a professional massage therapist since 1987 and a hands-on health care professional since 1978. She owns the Prescott Center for Massage Therapy in Prescott, Arizona. For her Master's Degree in Counseling Psychology, Judy focused her research on the mind-body connection, the role of touch therapies in enhancing psychotherapeutic outcomes, and Ayurveda. She is a mother, a breast cancer survivor, an athlete and grateful to be alive and of service. She will complete her term as AMTA President on February 28, 2010.
Category:
Person of the Month