In every issue of our journal you will find Case of the Month which we will select among submitted ones. Everyone who is using MEDICAL MASSAGE PROTOCOLs in their practice may submit their cases for the review and we will share with our readers the best one in every new issue.
If you would like to share with our readers your account of professional success and participate in Case of the Month program click here.
I met Novella three years ago during our Medical Massage Seminar in North Carolina. From my experience as a teacher I noticed that what some practitioners need is just an initial push to achieve great professional success in the medical massage field because they are already ready to embrace it. After such initial motivation these practitioners are able to absorb knowledge and practically apply it to form their own unique clinical experience.
This is the exact story of Novella's transformation. From stress reduction and therapeutic massage field she developed a very successful medical massage practice and despite the economic turmoil which affects many practitioners, she built up a thriving practice where she is able to help many patients who are in great need of her knowledge and expertise.
We see our goal in JMS is to guide practitioners like Novella to the right path. Only an increased number of successful medical massage practitioners will give medical massage the chance to be incorporated into the field of the traditional medicine where it originated and where it belongs. Here is our Case of the Month:
MEDICAL MASSAGE vs TEN YEARS OF PAIN
by Novella Kennedy, LMT
Female 42 years old married mother of three children. She is self-employed in farming.
Initial Complains
The client looked desperate because of the intense pain in the neck especially on the right side. She couldn't even bend her neck forward far enough to fill out the paperwork. She had gone without sleep for days since last flare up of intense cervical pain. Client was unable to drive. She walked carefully and slowly with a lateral bend of head towards the right side.
She used whole upper body movement if it was necessary to look sideways. She also suffered from severe headaches. Pain killers and narcotics did not touch the pain.
CASE HISTORY
Ten years ago she fell backward onto a couch, with her head bent backward in a whiplash fashion over the back of a couch. According to the client, due to that injury, her neck swelled nearly even with the sides of her head. Chiropractic treatments caused even more intense pain. The neurologist prescribed narcotics for pain, with instructions not to go again to chiropractor because it "could kill her". The fear of what may happen if she used her neck seemed to have frozen her ability to function normally since the accident.
To protect her neck, she developed a routine when she lifts her head with her hands while getting out of chairs or turning over in bed. There have been no neck or back interventions except narcotics for pain. There are no other contributing health issues.
The current acute attack was caused (as usually in harvest season) from driving the tractor and repetitive motion of looking back, both ways, constantly. Her method of looking back involved movement of both shoulders held stiffly with a lateral spinal twist toward the back without any movement of the neck. She uses this method for every movement of the neck in her life since accident for the past ten years! Nothing, including narcotics, heat, or ice offers any relief for this flare up.
Clinical Examination
The client is tearful and distraught. She nearly went to the emergency room, due to her pain. That is her pattern of ten years and she wants healing instead of narcotics. She is stressed from caring for a household and a job while being in pain. Lack of sleep and the pain has left her weak and tired. Learning of the possibility of less pain or of being pain-free gives her hope and ease.
My questions initially focused on gathering information on what exactly is happening and where. I asked her about the character, pattern, location, and radiation of pain. All answers pointed to Skeletal Muscle Pain. Type of pain, time of pain and increased pain with movement, also confirmed the conclusion of skeletal muscle pain.
Next, I examined her for specific pain locations. Pain caused total restriction in ROM of neck. Her examination revealed two main areas where pain was extremely intense, the trapezius muscle and levator scapulae muscle. Considering this, I was determined to find out which MEDICAL MASSAGE PROTOCOL I should concentrate upon first.
There is a difference between Trapezius Muscle Syndrome and Levator Scapulae Muscle Syndrome. Her head rotation was greatly restricted and she reported that she feels pain on both sides. When she tried to rotate her head, her neck pain increases on the opposite side. This indicated the presence of Trapezius Muscles Syndrome bi-laterally. The Shrug Test, Test to Examine Weakness of the Upper Portion of Trapezius Muscle and Trigger Point Test confirmed initial examination and all guessing has been removed by these simple tests.
MEDICAL MASSAGE PROTOCOL


First week: Sessions 1 & 2
I started with MEDICAL MASSAGE PROTOCOL for Cervical Pain (Cervicalgia) Trapezius Muscle Syndrome. Since client had a bi-lateral clinical picture there was not an unaffected side. Since the pain threshold has already dropped dramatically, before she came in, I worked very slowly, steadily and specifically. Carefully I worked through her pain trying to elevate its threshold and her facial expression started to relax and she showed signs of relief. These sessions concentrated on reducing the hypertonicity of the trapezius muscle. After the first session she went home and slept for twelve hours.


Second week: Sessions 3 & 4
I continued with the same protocol, but now added protocol for Occipital Nerve Neuralgia due to reports of headache. Pain reduction allowed for some Trigger Point therapy on the trapezius muscle, and passive stretching of the neck. Slight work on ROM was begun.


Third week: Sessions 5 & 6
She reported some pain in the paravertebrals of upper back. I used electric vibration after initial preparation of the muscles. I continued with Trapezius Muscle Syndrome protocol, while carefully intensifying stretching and increasing ROM in neck. Client reported significant increase in the ROM and that her neck felt weak from using it to look around so much. She was very excited and animated as she explained me her newfound freedom in her neck and her life.


Fourth week: Session 7
At this point the client was pain-free. She was in disbelief of this fact since she has spent the past ten years in pain AND on narcotics. Upon examination she showed normal ROM. She can use her neck in every way to support her head without assisting with her hands. Now she drives the tractor, easily looking wherever necessary. She cares for her home and children with renewed vigor and energy. Narcotics have not been required to control pain since Medical Massage entered her life. Pain-free state is maintained through monthly monitoring, replacing a history of chronic misery with a returned quality of life.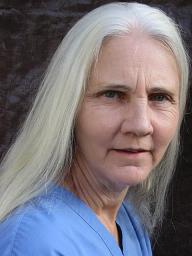 Graduated from Guilford Technical Community College, High Point, North Carolina in January 2004. NC Licensed and Nationally Certified. Constant continuing education to attend to every aspect of healing and knowledge of the human body. Have worked field events with Sports Massage. Have worked Health Screening events, Rotary meetings and Lions clubs meetings to educate the public on the benefits of massage. Currently located in office at strip mall in Liberty, NC, with second location at Fitness Center also near Liberty.
Category:
Case Studies