FIELD REPORT
by Kara Mirarchi, MMT
I have been a Sports Massage Therapist since 2005 and played soccer semi-professionally before that. I have had the honor and privilege to represent our country as part of the medical team for the United States Women's Soccer Team in two FIFA World Cups and in the 2012 London Summer Olympic Games, where our team won a gold medal. All three tournaments have given me incredible insight into the role that sports massage therapy plays in the lives of world class athletes.
Believe it or not, my soccer career started with a massage therapist. I had a massive growth spurt around the age of 15 and it greatly affected my flexibility and I lost speed and explosiveness. I went to one older gentlemen who some of the track runners swore by. He worked out of his attic in Reading, Massachusetts. My parents sent me to him because they had invested in me playing soccer and my future looked promising until the growth spurt.
Looking back as a massage therapist, I still can't say for sure what he did. I just know it hurt like hell. He focused mostly on my hamstrings where he would do long deep raking and friction from the attachments at the distal femur all the way to ischial tuberosity. All I know is it worked. I got my flexibility back and my speed back and I ended up having a very successful soccer career. I was playing and training all the way until 2008 when I tore my meniscus training for the WPS combine and finally decided to call it quits. My personal successful experience with massage therapy as an athlete compelled me to enter the field of massage therapy as a lifetime profession.
Having been a semi-professional soccer player before and having worked as a Sports Massage Therapist gave me unique insight into players' mindsets and their body needs and responses. I quickly realized that world class athletes look to Sports Massage Therapists as major contributors to their game success.
The team and I embarked on a 35 day tour that started in Glasgow, Scotland and we all hoped ended at Wimbley Stadium in London where the gold medal match would be held. It takes a great deal of energy to merely fly all that distance. Consequently, the players eagerly signed up for their massages shortly after arriving at the hotel. At this point, the starting 11 players were given priority access to the massage services offered by me and one other therapist.
Each session ran typically 30-40 minutes and it was offered twice a day. A routine day schedule would be:
1. Breakfast
2. Training
3. Lunch
4. Post-Event massage
5. Dinner
6. Rehabilitative massage
We pulled long days and often worked on players into the late evening. Our massage services seemed to be the puzzle piece in their routines that they were incomplete without. Because we had some time before group play began, we really tried to concentrate on a couple of the players who were dealing with some chronic issues all season. One player in particular had a bad case of plantar fasciitis. I knew the tension was coming from a series of trigger points in her calf muscles. I asked her to come in every other day for treatment consisting of preparation of tissue on a layer to layer basis and TP therapy. Sure enough, we were able to reduce her pain and discomfort even before the Games began. I took the opportunity to employ some of the MEDICAL MASSAGE PROTOCOLs that I had learned since we were all under the same roof for such an extended period of time.
Once the Games began it was more and more difficult to give each individual the same attention they were getting before. Due to travel and other logistics, players were encouraged to get into ice baths immediately following their matches. Massage was set up so that once the players finished their ice baths they would dry off and get right onto the table. Each player got 20 minutes and we did it in cycles. There was only one day in between games for the most part so Pre-Event Sports Massage was on the next day. I will say that I was skeptical of the science behind the seven minute ice baths followed by a 20 minute massage on the cold tissue. However, the way our team was able to recover was impressive.
Here is a general description of the Post-Event rehabilitative massage protocol I used with the players of the US Women's National Soccer Team during the Olympic Games. Each session was 30-40 minutes. I always started with effleurage to enhance venous and lymph-drainage from overworked tissues. Later I switched to various kneading techniques and their application took approximately 40-50% of the entire session. My goal for the uninjured players was to restore strength that they lost during training or competition. Since kneading techniques are called "passive exercise for the muscles," I knew that their application prevents formation of hypertonuses in the exhausted muscles. Thus, my goal was to accelerate a proper recovery and dramatically lessen the chances of injury. I also addressed tendinous parts of the muscles with very light friction and gentle repetitive compressions.
I never used elbows or thumbs during treatment. As an athlete, I knew how that felt on sore tissues so I stayed far away from that kind of unnecessary pressure. My best tool was my palms and they allowed me to achieve maximum therapeutic results without tissues being overworked during the massage session, which as an athlete I experienced before.
While applying kneading I always remembered about assisting the lymph system with drainage of waste products I pushed out of the muscles during the application of kneading techniques. This is why I always followed kneading strokes with effleurage techniques directed into the inguinal area, for example, if I was working the quadriceps femoris. If I was working the calf muscles, I would enhance drainage into the popliteal fossa. My every stroke had purpose and I was extremely regimented in my applications. I knew exactly what I would do during the next minute, what purpose it served and what benefits my athletes would get from my therapy.
Being a competitive soccer player, I was greatly surprised that from the first game in our group match to the final gold medal match, we only had one hamstring issue that kept a player out of the tournament! Aside from that, everyone ended the tournament tired but healthy.
The starting 11 players played six games in 11 days, often going into overtime playing more than 120 minutes each time. I knew in my bones when I saw one of my athletes stride for a ball and beat a player to the ball that massage helped them stay explosive and get maximum potential out of the body by keeping the muscle tension at bay.
I did a small survey with the athletes who would only use me on the trip. It was important to me that I get their feedback on whether they found massage to be more of a superstition or a real game changer for them. The response was overwhelming. They felt as if massage impacted their performance so much that they simply would not have been able to recover and play the amount of minutes they did. Some of them had never had massage daily and they felt strongly that it made the difference for them. Players credited Sports Massage as an important contributor to their health and final success.
I am very grateful to Dr. Ross Turchaninov and the Science of Massage Institute for their guidance and tutelage. I felt confident in my expertise going into these tournaments that I could provide top notch soft tissue work to these world class athletes and help them become Gold Medalists of Olympic Games. I felt equipped to do that and the experience is one I will never ever forget.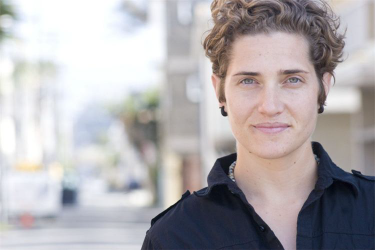 Kara Mirarchi is a massage & bodyworker with extensive training in both Eastern & Western philosophies. In 2005 she earned a certificate in massage and bodywork from the Palmer Institute in Boston, Massachusetts. Kara was named Massage Therapist for the US Women's Soccer team in 2005, covering two World Cups and just recently, the 2012 Summer Olympics in London. Kara has taught and studied massage & bodywork consistently for the past nine years, including her training with Russian physicians in Medical Massage. Kara is now the Director of the Massage Program at American Career College in Long Beach, California, training students with a more clinical approach to massage & bodywork.
Category:
Sport Massage