I met Holley Eubank during one of our Medical Massage seminars. There was something special about her since she raised very important questions during the theoretical presentation of the Medical Massage concept and expressed a thirst for knowledge.
However, the hands on part of Medical Massage training was even more special. She didn't let me leave her table until she got everything right to the level of perfection. I noticed her presence nearby when I worked with other students. Holley constantly improved her theoretical and clinical knowledge. The readers of JMS saw first hand the results of her dedication to the profession and choose Holley's contribution as the winner of our Case of the Month Contest of 2014.
Dr. Ross Turchaninov, Editor in Chief
Here is our interview with the
WINNER OF THE CASE OF THE MONTH CONTEST OF 2014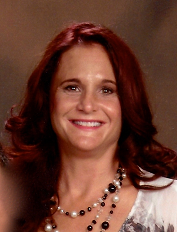 Holley Eubank, CMT 
JMS: Our congratulations to you as a winner of JMS's Case of the Month contest!
H. Eubank: Thank you very much. I would like to express my gratitude to everyone who voted for my submission.
JMS: How did you get into the massage therapy field?
H. Eubank: Becoming a massage therapist was an epiphany 14 years in the making. I started my medical career as an EMT-D, First Responder. The call would go something like this: We arrive at the station around 4:10 AM, remove our trousers and climb into bed. 4:17 AM the silence is interrupted with a piercing sound of a siren. We jump out of bed, into our trousers and out the door. We arrive on scene to find an elderly male/female patient with a fever, altered state of consciousness and complaining of pain. The healthcare provider isn't getting any sleep so they call 911. Too often a simple bladder infection had gone untreated and become an urgent and dangerous case of septic shock. My patient would automatically be subjected to a minimum of 12 hours in the ER (cesspool of germs) while poked, probed & robbed with mandatory, yet likely unnecessary and costly testing. Then we would return, wake them out of a restful sleep to take them back home.
It was unsettling to repeatedly witness the needless suffering of patients due to inadequate or non-existent preventive or proactive healthcare. I decided to refocus my attention on providing proactive healthcare for the sick and elderly on an in-home basis. Later my clientele grew to include hospice patients. It was rewarding to improve a person's quality of life and ease their pain while maintaining a manageable level of homeostasis for as long as possible.
Still, I felt there had to be better choices in preventing or postponing the need for assisted living and the Emergency Room. I had started getting regular massages to relieve my own pain and learned first hand the healing effects of massage and how it works side by side with modern medicine. And that is my story.
JMS: Please describe to our readers your typical clients?
H. Eubank:Spondylosis: Most frequently Cervical or Lumbosacral, soft tissue injuries and various chronic pathologies
My clientele falls typically in two categories – Last Resort & Post Surgery. (The latter is very disconcerting to me.) My clients range from teenagers to senior citizens.
My "Last Resort" clients often come to me exasperated after months or even years of multiple doctors, treatments and misdiagnosed or undiagnosed conditions – usually post traumatic incidents (i.e., auto accident, sports injury etc.) or chronic pain do to improper ergonomics and repetitive movements. Often these clients have had their complaints dismissed or been advised surgery is necessary and are willing to try anything to avoid THAT.
Post Surgery clients usually are still struggling with pain and/or limitations after surgery to repair soft tissue injuries, degenerative disc or joint damage. Often they find physical therapy too painful or ineffective. Sometimes my services are recommended by a doctor or PT because they have run out of insurance covered sessions and are still in need of treatment or feel there services are not warranted. I believe if many (but not all) of these clients had come to me sooner, surgery could have been postponed or avoided altogether. Some clients suffer complications like excessive swelling and scar tissue or the inevitable side effects of trauma to the body caused by invasive surgery.
JMS: What part of your practice is work with pathological conditions?
H. Eubank: 98% of my practice is with pathological conditions. I have a few clients who continue to see me on a weekly or bi-weekly basis for maintenance, but initial consultation was for neurological or skeletal muscle disorders.
JMS: Do you have a favorite type of body work?
H. Eubank: No, not really. Medical Massage is my passion for many reasons. I'd have to say at the top of my list is for the immediate or relatively quick response. I love being able to see and feel the pathological changes taking place right under my fingertips. I love witnessing first hand the clinical changes from one session to the next. The long anticipated relief on my clients' faces. The change in his gate, her positive attitude. It's very rewarding.
The second reason I love Medical Massage is all the different techniques I get to use. The fuller my tool box is, the greater the results. I use what works best on each client depending on age, pain threshold, skin type, body type and severity of condition. I do like myofascial release. I am always amazed the way tissue reacts under my hands.
JMS: What advice do you have for our readers?
H. Eubank: The key to a successful career is grasping the fundamental reality that Medical Massage is a concept rather than a method of treatment. If you don't get it the first time, do it again. Read it again. See it again. When that "aha" moment happens it is pure magic!
My advice would be to own your decision to practice the healing powers of massage therapy. Give a thorough consultation, create a treatment plan and don't be afraid to think outside the box. I have, on several occasions, found myself over my head with complicated cases. I will search the internet, seek the advice of my peers and even personally drive my clients to a fellow massage therapist with more experience. I have made my greatest advances by watching and listening to my mentors work. And in doing so I have cemented the respect and loyalty of my clients.
ALWAYS put your clients' needs first – before money, before ego, before reputation. Put clients' needs and interest first and the rest will follow.
Category:
Person of the Month
Tags: Issue #1 2015