This is the first time in JMS when we've interviewed the same person for the 'Person of the Month' section of the Journal. Karen Mooney was the winner of our 'Case of the Month' competition in 2011. At that time she was working on her PhD dissertation examining the clinical effect of Medical Massage on patients with Fibromyalgia.
We congratulate Karen on finishing her scientific work and we decided to talk with her again because of her great professional achievement.
There are therapists and massage leaders who regularly complain that massage therapy isn't accepted by the medical community. The reason for that is very simple. As long as therapists continue to apply stress reduction or Swedish Massage for the treatment of various pathological conditions or use a fragmented approach to somatic rehabilitation, massage therapy will be a pariah in medical offices and hospitals.
Instead of joining the complainers, Karen did a remarkable thing – she conducted updated research and examined existing MEDICAL MASSAGE PROTOCOL for the treatment of Fibromylagia using modern, evidence-based evaluation. Thus, she became a scientist herself for the sake of helping therapists and patients.
People like Karen who are brave enough to commit to scientific research in Medical Massage face a frustrating task because it is also difficult just to punch through a system that makes it difficult or misleading to practitioners who are seeking new and valid clinical information. There seems to be a never-ending line of so-called educators who intentionally fragment the massage therapy profession by taking integrative parts of the whole medical massage concept, re-naming them and selling them as individual 'new' modalities to therapists.
Currently there are a number of PhDs who first got their degree in psychology and now practice as therapists or are involved in massage education. Karen became an exceptional therapist and educator first and with these great experiences she obtained her PhD in Health Psychology from Saybrook University, strictly on a massage therapy topic. There is a very small number of therapists in the USA who have accomplished that.
Here is the opinion of Dr. D. Moss, Chair of Graduate School of Mind-Body Medicine from Saybrook University expressed about Karen's PhD dissertation:
"This is one of the best written and best edited dissertations I have ever received for review. Each chapter is well organized and clear. I am just completely impressed and proud of the work you have done.
You know me. I usually send back pages of red marks and comments.  No student has ever received so little markup the first time a final copy was submitted. This is an excellent study, and must get published." 
Introduction written by Dr. Ross Turchaninov, Editor & Chief
Here is our interview with
MASSAGE SCIENTIST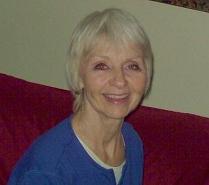 Karen Mooney, PhD, LMT
JMS: What was the motivation for such a great change in your professional life – from therapist and educator to scientific researcher? 
Karen: The two- component protocol presented in the study was a result of several years of working at our Medical Massage Center with many patients diagnosed with Fibromyalgia. Because the intervention was shown to be effectual clinically with our patients and the rationale was the next step in the current research, we concluded that an evidence-based study was needed to establish the efficacy of the protocol and recommend Medical Massage to the medical field.  We had a Fibromyalgia Action Group whose members contributed much insight into the program and the rationale. The group encouraged me to take the initiative.
JMS: Please tell our readers about Saybrook University and its PhD program
Karen: Saybrook University in Oakland, California is the world's premier institution for humanistic studies. It is a rigorous and unique learner-centered educational institution offering advanced degrees in psychology, mind-body medicine, organizational systems, and human science.
Saybrook's programs are deeply rooted in the humanistic tradition and a commitment to help students develop as whole people – mind, body, and spirit – in order to achieve their full potential. Experiential learning and professional training are integral components of the transformative education offered through Saybrook's programs.
The University offers graduate programs divided into four cohesive schools focused on specific disciplines and career and professional outcomes: It is comprised of a global community of scholars and practitioners dedicated to advancing human potential to create a humane and sustainable world.
JMS: In your research you tested the clinical power of Medical Massage on patients with fibromyalgia. What were the results and why did you choose this pathology? 
Karen: The results based on the mixed method design of statistical measurements and qualitative data (journals, interviews, and progress notes) showed significant changes and improvement for all participants after the intervention in a wide range of fibro symptoms, including pain intensity (hyperalgesia) and interference of pain in daily activity, hyperesthesia, fatigue, functional deficits, and the levels of energy and depression. As a side note, participants reported changes in attitude and awareness that enabled each to feel less helpless and more capable of choosing optimal personal treatment plans.
Actually the pathology found me! The local Fibromyalgia Support Group asked me to attend their meetings and help them assess their treatment plans. We spent many hours exploring each person's journey with Fibromyalgia. I had a lot of time and research already invested in this syndrome and felt we had some real answers.
Please click here if you would like to read an abstract of Karen's dissertation.
JMS: There is no unified understanding of the Medical Massage concept among therapists in the USA and even the AMTA doesn't have a clear position on it. Various pseudo-scientific concepts are actively promoted and it only increases the confusion. How would you define Medical Massage?
Karen: This is a frustrating predicament. I feel we are misleading our clients and the medical community with these misnomers. We are threatening our credibility as an industry as well. Medical Massage, as presented here, is a modality used commonly throughout Europe as a respectable branch of medicine. Precise protocols were developed from scientific studies and clinical trials examining specific massage techniques for chronic somatic and visceral pathologies.  A very important concept is precise protocols with specific techniques because the therapist can know how he or she is affecting the body even to the intracellular level and has confidence in the outcome.  The therapist is interrupting the pathological progression to elicit a healing response. The other part of the Medical Massage that is so vitally important is the research and the understanding of what is actually physiologically happening before and during treatment. The science and the research are intense and determine the protocols. I based my entire doctoral program on this research. You could not do that with the other 'medical massage' concepts.
JMS: What do you see as the main obstacle to wider implementation of Medical Massage here in the USA?
Karen: Over the past 22 years I have practiced Medical Massage exclusively and have jumped different hurdles along the way. There are only a handful of practitioners using the modality so educating the public was one hurdle. Now it seems it is what we addressed in the previous question- the various claims to Medical Massage. There is a CEU program in Pennsylvania that in two days you can be a "medical massage" therapist!  Why would a therapist want to study something so much in depth when they can do a weekend and have the certificate? It takes time to learn and understand the concepts behind Medical Massage.
My fear is that we give in and dilute a powerful scientific healing modality just to be in the mainstream.
JMS: What is your advice to JMS readers?
Karen: I would say whatever modality you choose, present it ethically and with integrity. That means don't misrepresent yourself and your scope of practice. The massage industry has been struggling for respect in this country since post WWII and if we are to be recognized as a valid treatment modality we have to follow the rules of any medical profession.
Massage is, to me, one of the most powerful tools in restoring and maintaining health. Feel really good about what you do! And do it well. One more suggestion: "Read articles in The Journal of Massage Science." 
Category:
Person of the Month