PERSON OF THE MONTH
Our Person of the Month for this issue of JMS is Dr. Jeff Cullers, DC, CMMP. Dr. Cullers was our Person of the Month for issue #3 in 2015. However, since his Case of the Month submission for our 2015 contest was chosen by our readers as the winner, we are following JMS' established tradition of asking the winner of the Case of the Month contest for an interview. We've asked Dr. Jeff's opinion on other subjects and we hope readers will again learn from his expertise.
Dr. Ross Turchaninov, Editor in Chief
Here is our interview with the
WINNER OF THE 2015 CASE OF THE MONTH CONTEST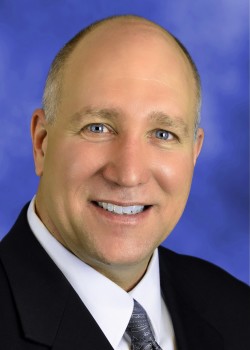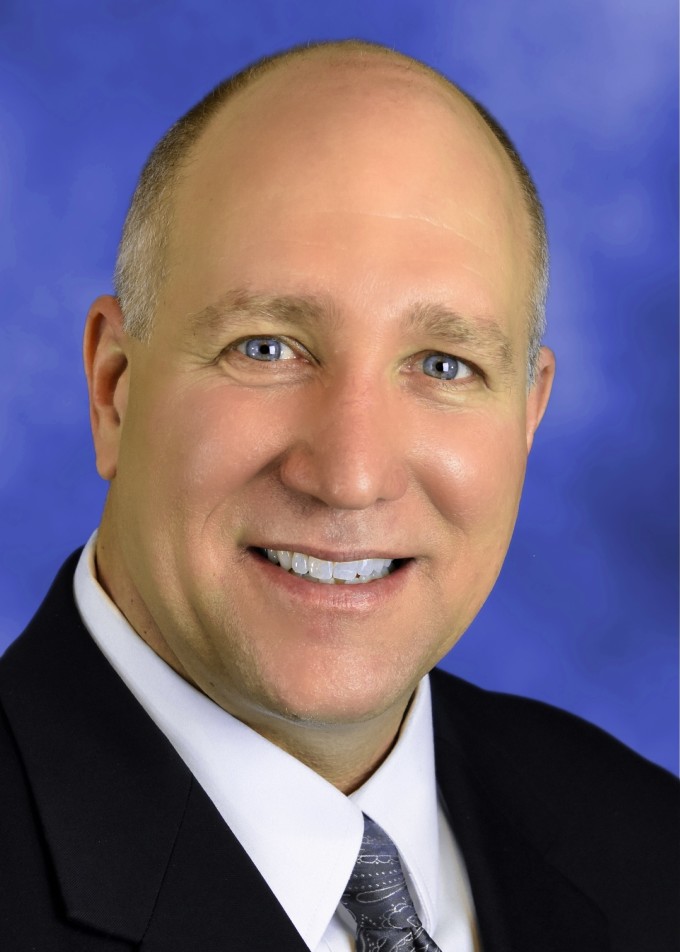 Dr. Jeff Cullers, DC, CMMP
JMS: Our congratulations for winning the JMS Case of the Month Contest!
Dr. Cullers: Thank you! I also would like to thank all the readers who voted for the case I submitted to JMS. I think we need also to mention here the great work of other therapists who submitted their cases in 2015.
JMS: You are an exceptional clinician. It would be helpful if you could give some advice to our readers who have Medical Massage skills and want to break into the medical field. How should they communicate with and present their expertise to physicians?
Dr. Cullers: In my experience the first step in breaking into the medical field is pre-qualifying the physicians who should be contacted. I have found that family physicians are the most receptive to Medical Massage.
The second step in communicating and presenting Medical Massage to physicians is scheduling a "Lunch & Learn" in their office. I recommend the Massage Therapist contact the office manager and ask them what day does the office and physician see drug reps. I coordinate a day and time and ask if anyone in the office has any food allergies. I order and pick up a lunch tray and beverages and bring them to the physician's office.
It is important to emphasize that the Massage Therapist may not get a chance to actually speak with the physician and should not be discouraged if this happens. The main person they really need to speak to is the "referral coordinator." If I do get a chance to speak with the physician, I start by paying them a compliment. I tell them that I have contacted them because when I asked members of the community who they would recommend, their name was mentioned the most. Physicians like knowing that the community supports them.
If I do speak with the physician or the referral coordinator, I explain to them that I am looking for a physician to refer my clients/patients. I share with them that I have gone through extensive training and am the only Physician/Medical Massage Therapist in my community to have been awarded a Certification as a Medical Massage Practitioner from the prestigious Science of Massage Institute based in Phoenix, Arizona.
I explain to them the training I have received effectively assesses for, treats and eliminates over 60 somatic pathologies in as few as 3 or 5 visits. I then reinforce that statement by showing them the Science of Massage web site and the Medical Massage books.
Usually I emphasize the training provided by the Science of Massage Institute is unlike anything else taught in the U.S. and the techniques I have learned are based on and backed 100% by scientific evidence-based research. I conclude by sharing how the MEDICAL MASSAGE PROTOCOLs I use in my practice every day are being considered for use by the Mayo Clinic, the UCLA School of Medicine and nine Florida Hospitals.
JMS: The current trend in chiropractic and PT offices is to send the patient to the massage therapist after adjustment or after a medical exercise program. What place should Medical Massage occupy in the everyday practice of clinics that deal with somatic rehabilitation?
Dr. Cullers: In my practice, Medical Massage is the core of what I do. It is a fundamental component and is most effective when combined with somatic rehabilitation. I have found that a majority of my patients respond to and recover faster when using the correct MEDICAL MASSAGE PROTOCOL first, prior to or sometimes in lieu of osseous manipulation.
It is my professional opinion that often times the condition the patient has is due to the loss of lateral shift in the various levels of CTZ leading to a variety of underlying somatic pathologies.
By following the step by step assessment and MEDICAL MASSAGE PROTOCOLs taught by the Science of Massage Institute, as a clinician I can confidently say, I have been much more effective at providing stable clinical results for my patients.
JMS: Let's say the therapist works with a chiropractor or he or she was hired with Medical Massage credentials. What is the best way for the therapist to incorporate his or her skills into their existing practice?
Dr. Cullers: The best way I have found for a Massage Therapist to incorporate Medical Massage in a Chiropractic practice is to suggest to the DC that they allow the Medical Massage Practitioner to prepare the patient before receiving an osseous manipulation.
This allows the Medical Massage Practitioner to effectively treat and eliminate connective tissue zones, reflex zones in skeletal muscles which lead to trigger points, to correct the body's reduced action potentials and to positively alter the brain's pain analyzing system by closing the gate to pain. Doing this allows the DC to use a much gentler approach to correct a subluxated joint, to use much less force, and to aid in the osseous manipulations' lasting effect.
JMS: 2016 is big year for you and SOMI since you joined our educational team and you will be teaching our Medical Massage curriculum nationally. What do you expect from this new step in your life?
Dr. Cullers: I am honored and humbled to be a part of the educational team of the Science of Massage Institute. It has been my passion for many years to make a difference in the massage profession. Recently, I was asked along with more than 40 of the Massage Industry's leading experts, edu-cators, etc. to be on the advisory board for the International Massage Therapy Credentialing Council (IMTCC). They provide global Massage Practitioner certification testing, and credential record retention services.
IMTCC was founded with industry integrity so that Employers, Insurance Carriers, Educators and Massage Therapy Healthcare Providers worldwide have a reliable resource for administrating, storing, retrieving and verifying Massage Healthcare Providers certification testing and credentialing records. The general consensus among the members of IMTCC is that the Massage Industry needs consistency, reliability and proficiency. The Science of Massage Institute provides that and MORE!
Although there is a lot of work ahead for myself and the Science of Massage team, I am very motivated and excited about the future of the Medical Massage profession. As a Physician/CMMP I can honestly say the future looks very promising.
JMS: What would you like to say to your prospective students and to those readers who are considering switching their practices to Medical Massage?
Dr. Cullers: First and foremost, the career I have chosen as an educator and as a CMMP has been by far the most rewarding part of my career. I do believe in the incredible benefits of Chiropractic, but I believe the combination of Chiropractic and Medical Massage to be an amazing tandem.
What I would say to a prospective student is this:
If you are wanting to make a difference in this world, if you have the passion to learn how to help thousands of people who suffer needlessly in pain, then you need to learn what we offer in our Medical Massage seminars. What you will learn in SOMI seminars is like nothing else you have ever learned. Everything presented is backed 100% by science and evidence-based research.
No other CE provider can make that claim!
The amount of work that Dr. Turchaninov and the education team of the Science of Massage Institute is remarkable. Simply put….if you follow the instructions, the MEDICAL MASSAGE PROTOCOLs work and their clinical effectiveness is unmatchable!
Finally, I would say to a prospective student: You are about to take an amazing journey – a journey that will challenge you and your current beliefs about massage, specifically, what the massage industry and many CE providers have led you to believe is Medical Massage, but is in reality not Medical Massage at all!
A journey that began over a century ago by the founding fathers of Medical Massage around the world and will continue for centuries to come. A journey that will allow you to be a part of an elite group of leaders and thinkers in the Medical Massage profession.
This journey that will be not be easy. However, do not get discouraged along the way. It is a journey to success. I can promise you this, if you choose to take this journey with SOMI….the reward will be worth all of the efforts put forth. I look forward to seeing you in one of upcoming seminars.
Category:
Person of the Month
Tags: Issue #1 2016