PERSON OF THE MONTH
This interview is a direct outcome of social advantages offered by modern technology. Unfortunately, I've never met Dr. Michael Koplen. I have the privilege of knowing him only thanks to the Internet.
While scanning different massage forums and discussion boards I noticed posts which were filled with scientific data and excellent clinical advice and educational suggestions. Dr. Koplen was their author and it sparked my professional interest. I noticed how personally Dr. Koplen takes any unscientific claims from people in the massage profession and how strongly he fights for massage science. I greatly appreciate how quickly and caring his advice is for those therapists who ask about personal health problems.
Learning more about him, his journey from successful massage therapist to exceptional chiropractor, convinced me that Dr. Koplen has a lot to share with our readers. This is why we asked Dr. Koplen for an interview with JMS, which he gladly agreed to do.
Dr. Ross Turchaninov, Editor in Chief
Here is our interview with
A CHAMPION OF MASSAGE SCIENCE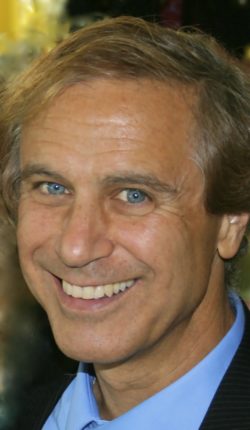 Dr. Michael Koplen, DC
JMS: How did you become interested in Massage Therapy?
Dr. Koplen: I grew up with several medical doctors in my extended family and am grateful for modern medicine when needed, but I personally experienced how their knowledge and treatments are also limited.
Following a sports injury and a TBI from a motorcycle accident, a medical approach offered me few solutions, which led me to discover massage and chiropractic care. It's fair to say that massage and chiropractic treatments changed, if not saved, my life because of the emotional, mental, physical, and neurological benefits they provided for me. The integrated healing powers of these two complementary health care approaches proved so powerful and vital to my healing journey that I set out to master them so I could help others.
After graduating from the Boulder School of Massage and opening the Denver Massage Center, myself and other massage therapists practicing there created hugely successful complementary style practices by mutually referring clients and patients with a nearby chiropractic clinic.
I later went to Chiropractic College and have continued practicing in a complementary manner with massage therapists in clinic and by referring patients to specialty massage therapists in private practices.
JMS: Are you using Massage Therapy in your practice and if so, what is your opinion concerning its clin-ical effectiveness from a DCs point of view?
Dr. Koplen: Personal experiences and clinically evidenced results observed with several thousand patients in over thirty years of practice have shown that massage and chiropractic provide a most powerful combination of integrative care to help clients and patients with many pain and emotional issues, functional limitations, and other conditions.
I am one of the strongest proponents of inspiring DCs and MTs to work collaboratively. I am sure that in-depth assessment and treatment skills allow therapists to practice with greater certainty. It gives extensive physiological and neurological knowledge, increases critical thinking and sharpens treatment accuracy. This equates to safer and more effective client care. It also enhances the credibility of massage therapy in the eyes of clients and the public and helps to develop productive professional relationships with other health practitioners. "Guessing without assessing" is practicing massage therapy negligently.
JMS: You are a great proponent of using science in massage therapy. Unfortunately, in many cases, mas-sage education relies on personal opinions rather than clinical data. What are the obstacles we need to overcome to make massage therapy more scientifically oriented?
Dr. Koplen: Massage science is a foundation of the profession, especially if massage therapy would like to be part of the modern Complimentary Care Concept. This concept has been around for some time and is now gaining more and more momentum. "Complementary Care" is often used to imply complementary and alternative medicine, or CAM.
CAM encompasses care that is not only alternative to drugs, surgery and mainstream physical therapy, it also includes therapy that complements them, and at times may stand on its own.
Various types of complementary care including massage are now being applied along with traditional medical care instead of being considered an alternative replacement. In this sense, they are a form of integrative care, with one treatment approach complementing the other. Such care may be applied in addition to, or at times instead of, other treatments.
When various treatments are used in such integrative ways, this implies using a multi-disciplined health care approach. And all health care providers, institutes, and research confirm that providing multi-disciplined care in a complementary manner is best for clients and patients. This is why it is a so important for therapists to use science in their work and to be connected with other health practitioners to practice in a collaborative way, expanding the quality of proper care and formulating precise treatment options.
JMS: We know that you are working on a project which will help massage therapists  in private practice work complementary with DC's or DO's and those who practice in chiropractic or osteopathic clinics to work most efficiently and integratively. Could you share with our readers a basic concept of your vision?
Dr. Koplen: My mission is to help bridge gaps that exist between massage therapists working with doctors, especially in chiropractic-massage relationships. There are many aspects to know for these two professions to work together integratively and harmoniously to ensure a win-win-win situation for MTs, doctors, and patients. There are too many comprehensive procedures that a massage therapist needs to know in order to practice  in a complementary manner with doctors to touch on right now, but the underlying concept is to "connect and don't reject" working in a complementary fashion.
One thing therapists can count on is that practicing in such a complementary manner not only helps clients and patients, it also greatly enhances therapists' educational awareness, credibility, and in many respects it builds their practices by increasing clients' retention and referrals from other health practitioners.
I don't want to focus in this interview on my upcoming course that teaches therapists many essential procedures for creating and practicing in a complementary way, but instead praise the complementary care avenue that SOMI teaches therapists through its Medical Massage classes. I don't teach the same Medical Massage materials, assessments, or hands on treatment depth points as SOMI, but because there are several components and approaches to having this type of practice that are important know, the education I will offer complements SOMI teaching quite nicely.
JMS: What is your advice for JMS readers?
Dr. Koplen: It's important for all practitioners to keep expanding professional education if we are serious and impassioned about what we're doing. And that includes learning how to practice collaboratively and complementarily with other practitioners in a professionally appropriate fashion so we can provide the best care.
There are plenty of great classes offered in the massage profession for therapists to consider taking, and my advice is look deeply into the proven expertise, comprehensive depth, and long term value they can provide for you and your practice.
When learning about the Science of Massage Institute's (SOMI) Medical Massage education, I felt excited and naturally aligned with their evidence-based clinical approaches that empower massage therapists to work in a complementary manner. I'm not trying to sound like an advertisement for SOMI but I'm not aware of other educational sources that have this much scientific validation and expert practitioner participation. Foundational neurological and physiological mechanisms are explained in a high quality, easy to understand manner. From what I've seen of SOMI's Medical Massage training, it feels like a combination of so many aspects of my massage school and chiropractic college education rolled into one.
"Dr. Ross", as I like to refer to him because he's so friendly and approachable, is one of the more humble and respectful teachers I've come across. He has an MD and PhD degree and has done as much clinical and academic research in the field of massage therapy as anyone. His expertise is built on a very strong health science education and research based knowledge that's integrated with clinical experiences.
In my opinion, what SOMI teaches you represents a key part of the future of the massage profession in many respects. Practitioners who instead remain isolated from practicing in such a complementary manner lose out on the benefits that connecting with others provides, which can limit their knowledge, deny their clients from receiving appropriate evaluation or additional care when warranted, and under-mine credibility.
JMS: Thank you for your interview, your kind words, and your encouragement! JMS wishes you the best of luck with your many endeavors. We are confident that you will assist both therapists and chiropractors to combine their efforts and better help their patients.
Category:
Person of the Month
Tags: Issue #2 2016