EDITOR IN CHIEF OF JMS INDUCTED INTO MASSAGE HALL OF FAME
We're proud to announce another international award for our Editor in Chief Dr. Ross Turchaninov. Last month he was inducted into the World Massage Festival (WMF) Hall of Fame and recognized also for his work in our Journal of Massage Science. We think this recognition is a sign that our publication is getting more and more respect from massage therapists around the world.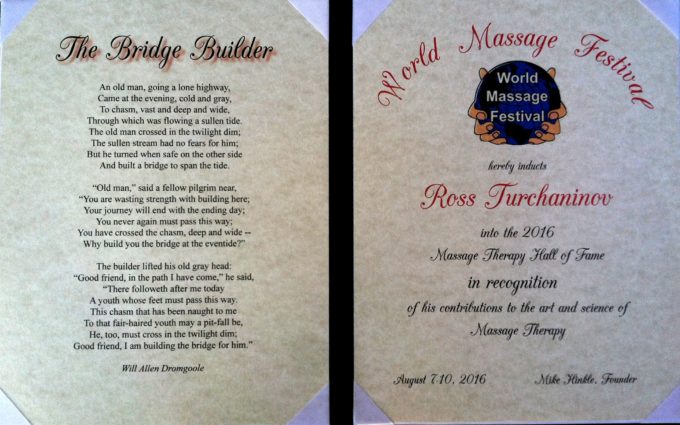 Dr. Ross was inducted last month at the WMF annual convention in Atlantic City. It was an amazing international event, with hundreds of attendees from 13 countries. There were professional gatherings, CE classes, lectures, get togethers after classes and a professional expo, all with the goal of advancing the massage therapy profession.
The Editorial Board of JMS would like to express our gratitude to Michael Hinkle and everyone involved in creating this great event.
Stephen Rayson, CMMP, LMT, Member of JMS's Editorial Board
Category:
News
Tags: Issue #3 2016