TENACITY: HAVING PERSISTENCE IN PURPOSE, RESISTANCE TO BREAKING
By Mary Preuss
Tenacity is the word that describes one of the leading traits shown by both of our two new CMMP graduates, S. Cristine Knowles, CMMP, LMT and Josie Garcia, CMMP, LMT.  
When Josie Garcia called me from Florida to confirm her schedule with Science of Massage Institute (SOMI) for Medical Massage training we started chatting. She explained that she was calling from a friend's house – a friend who was kind enough to have her stay while the waters receded from the flooding of Josie's house.  She said that her home and her things (including her computer) were all lost to flooding and she was staying with a friend until she could go back and assess the damages – but would I please confirm her schedule!!! Can you imagine?
This was after this kind, hardworking, dedicated, beautiful lady had already conquered multiple obstacles to complete our CMMP program. This is the person who is perfecting her Medical Massage skills to help people – or else! A great example of tenacity or persistence in purpose.  Read Josie's story of how she lives to make a difference under "Meet Our CMMPs."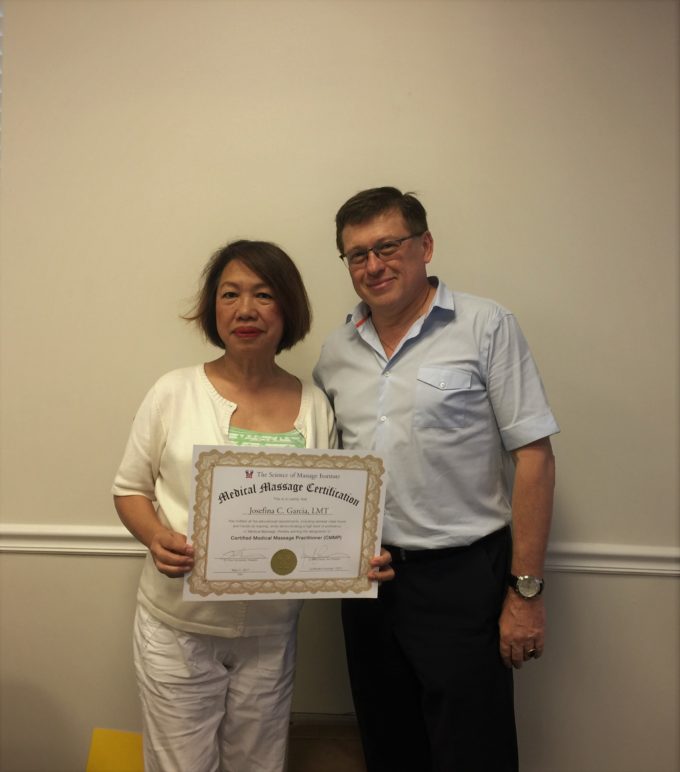 When S. Christine Knowles found SOMI's science based Medical Massage Program she wrote in excitement, "I intend to transform my practice to focusing on Medical Massage with the most scientifically accurate information available to achieve professional competency."  She was committed and could clearly see her future but even this bright, brave, directed individual was "a little intimidated" with the vast amount of information that SOMI provides to guide therapists to provide successful somatic rehabilitation. 
As she realized that this information does not have to be memorized, just understood – it gelled for Christine and her vision became her reality, earning her the coveted CMMP certification.  I would gladly entrust anyone I know to Christine, the lady with a vision and a goal and the drive to excellence because of her tenacity or persistence in purpose.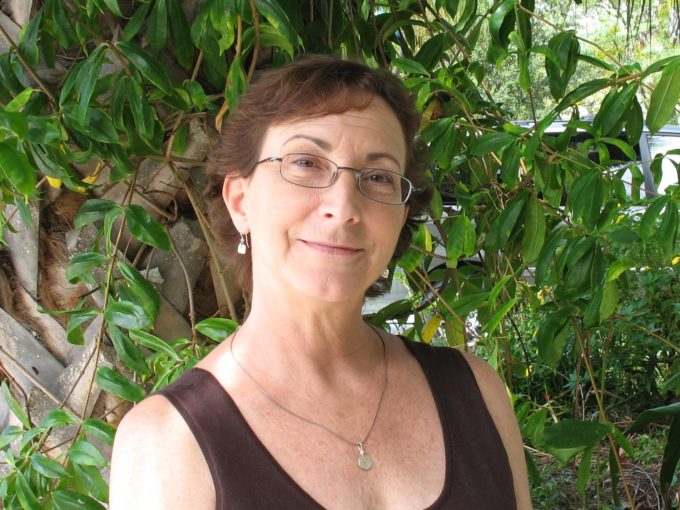 You don't have to reinvent the wheel. You can emulate those who have already become successful to get anywhere you want to go.  Then stay true to yourself no matter what vehicle it is that takes you there – dedication, drive, personal excellence or good old-fashioned tenacity.  Use your gifts and make your life what YOU want it to be! Have fun, and remember how tenacity can serve us and how well it serves Christine and Josie.
Dear Josi and Cristine, CONGRATULATIONS ON YOUR ACHIEVEMENTS and welcome to the SOMI's family of CMMPs and the wonderful, fulfilling world of Medical Massage!  
Category:
News
Tags: 2017 Issue #2