SCIENCE OF MASSAGE INSTITUTE NEWS
We would like to congratulate Dr. Glenn M. Hymel, EdD, LMT for being the recipient of the AMTA Polseno Lifetime Achievement Award. Dr. Hymel is an exceptional scientist and skilled practitioner who has contributed greatly to massage science in the USA. Among his other accolades are the AMTA National Distinguished Service Award and the Massage Therapy Foundation's Award for Visionary Leadership.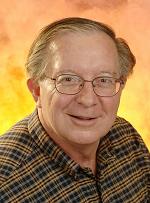 We are proud that Dr Hymel has been a member of the Journal of Massage Science's Editorial Board since the first issue published in 2009. His watchful eye and vigilant approach to science helps steer JMS in the right direction and we are sure Dr Hymelhas contributed greatly to the reputation of our publication among therapists.
Editorial Board
Here is link to AMTA announcement:
https://www.amtamassage.org/articles/1/News/detail/3695
Category:
News
Tags: 2017 Issue #2