CASE OF THE MONTH 
Brian Boetel, CMT just started working with the Science Of Massage Institute and in our opinion he is going full speed to become a successful Medical Massage Practitioner. This clinical case is an excellent example of how the tension in the Anterior Scalene Muscle may mimic not only a somatic problem (shoulder pain), but also a visceral abnormality (cardiac pain).  
What is really surprising it how fast the patient responded to Brian's therapy even though he's a therapist just on the learning curve of MEDICAL MASSAGE PROTOCOLs. We are looking forward to working with Brian and other students to disseminate ideas about Medical Massage among therapists and physicians.  
Dr. Ross Turchaninov, Editor In Chief 
MEDICAL MASSAGE vs THE SOMATIC/VISCERAL PUZZLE 
By B. Boetel, CMT, Indiana 
My first experience with Medical Massage was at the 33rd Annual Convention of the National Association of Myofascial Trigger Point Therapists in Chicago when Dr. Ross Turchaninov presented the 'Medical Massage Concept.' In December of 2017 I took my first Medical Massage Seminar conducted by the Science of Massage Institute (SOMI).  
In mid-March in my second my seminar with SOMI the subject of hands-on training was the MEDICAL MASSAGE PROTOCOL for Anterior Scalene Muscle Syndrome (ASMS). By the end of the weekend I was completely overwhelmed by the amount of information covered during the Seminar. However, I was excited to get started on the new-found protocol to release the tension in the Anterior Scalene Muscle.  
During the weekend I had already in my mind identified numerous clients who would benefit from this therapy. Little did I know that my sister in law who was visiting from Kansas City had been afflicted with this pesky little muscle in her anterior neck. After I got home from the long weekend on Monday morning I began telling her about my experience in Tempe with Dr. Ross Turchaninov and SOMI.  She became very interested, so I proceeded to explain the symptoms of ASMS. I could tell by her body language that information I shared really resonated with her. Here is my clinical case of my sister in law and my first patient with ASMS: 
Beverly is a 57 year-old female who has had weight control problems her whole life, but by her early thirties she gained a considerable amount of weight. Before her last bariatric procedure, her third in ten years, she was up to 413 pounds. Activities of daily living were problematic, and she was experiencing terrible left knee pain due to the extra weight.  She was missing time at work for long stretches of time. 
Also, she frequently complained about chest pain and she was making frequent trips to the ER. Every time physicians there fully examined her heart with no indications of any cardiac problems and she was sent home. According to Beverly she recently made a half dozen trips to the ER with the chest pain and the same tests confirmed that her heart was OK. However, her major complaint which affected her quality of her life was acute left shoulder pain. She also experienced left elbow pain and the doctors concluded that both are from leaning on her walker and cane extensively on her left side to ease up the discomfort in her left knee.   
After her last bariatric procedure back in the fall of 2016 she started to lose weight and has been and is using a personal trainer once a week to shed the fat and tone her muscles. Once she lost the first 60-70 pounds her reliance on the walker and cane had been reduced.  
Her breathing has improved to the degree that she stopped using a CPAP device to sleep. The knee pain was significantly less due to the weight loss and the exercise. Even the elbow pain had mostly disappeared, but the physical therapists had not been able to help her with her shoulder pain and concluded that she developed arthritis in the shoulder. Today she is approximately 230 pounds but still encountering shoulder pain and discomfort.  
I was anxious to do an evaluation on her since during the seminar Dr. Ross encouraged us to test all patients for possible ASMS with any upper extremity and middle back problems. First, I examined the possible presence of sensory deficit, but the Sensory Test did not produce any noticeable differences between left and right side. However, the Upper Trigger Point Test I conducted on the middle of the ASM behind the sternocleidomastoid muscle was very positive.  
Despite that she had strong pain in the shoulder it didn't affect her ROM. She can work with her shoulder but through the pain. I asked her if I could practice the ASMS protocol on her before she left for Kansas City the next day. She agreed and with the help of the frame by frame protocol from SOMI's Video Library I made it through in slightly less than an hour.  
The protocol does not require a great deal of strength, but rather a step by step release of the fascia and muscle tension and gentle work on the tissues of the posterior and anterior neck on a layer by layer basis.   
The next morning, she woke up without any discomfort in her left shoulder. It was a very impressive result after just one session! I did follow up with her after a few days and the pain shortly came back on the third day and dissipated after. I instructed her to take showers and showed her stretches she can do for self-care targeting the posterior cervical muscles and separately the anterior scalene muscle. Since our session she hasn't had any episodes of chest pain and I strongly believe that reducing irritation on the brachial plexus by ASM contributed to her not having cardiac-like pain. 
Beverly has been empowered to further control her discomforts by the combination of diet, exercise and self-care. She was relieved to know that her heart pain was due to her excessive weight and the domino effect it created by using the anterior scalene muscle in an inappropriate way.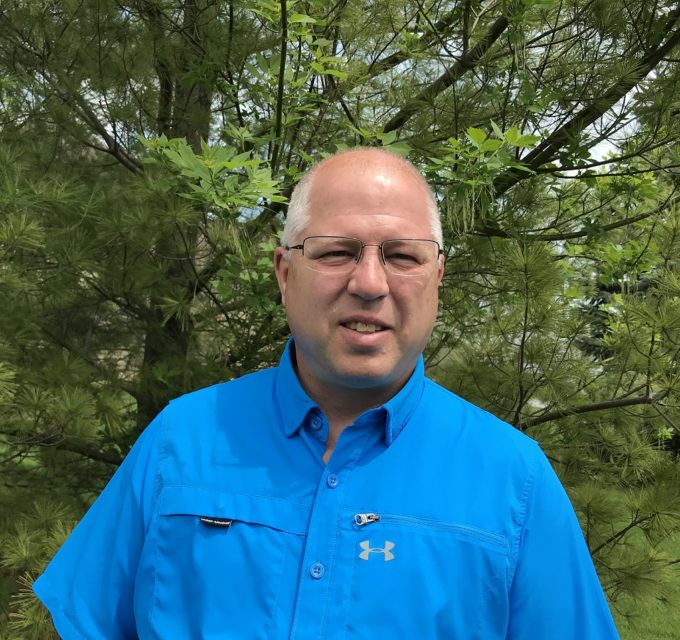 Brian Boetel has been a Certified Massage Therapist in Indiana since 2014. He graduated from Cortiva Institute in downtown Chicago, formerly known as The Chicago School of Massage Therapy. While building his own practice he worked at a local spa and began working with clients from a nearby chiropractor. 
Brian has enjoyed an expanding practice and has been independent since January of 2017. He enjoys the challenge of helping provide relief for those in pain and is working towards his certification in Medical Massage and myofascial trigger point therapy. Brian was introduced to Dr. Ross Turchaninov and The Science of Massage Institute through Mary Biancalana and the NAMTPT. 
Brian played basketball competitively for several decades, officiated high school basketball, and now enjoys golf. He is also a husband and father of two fine young men. 
Category:
Case Studies
Tags: 2018 Issue #1