PERSON OF THE MONTH  
   Our Person of the Month is Susanne A. Crawford CMMP, LMT. Her contribution to our Annual Case of Month competition was chosen by JMS readers as a Winner for 2017. Susanne is a very dedicated therapist who graduated our Medical Massage certification program in 2017 and is successfully building her practice in Dunedin, Florida. We greatly appreciate Susanne's dedication to the profession and to her clients. We used her suggestions which made our Medical Massage Certification better. Susanne never stops in her professional growth and we enjoy watching her become a Massage Clinician.  
Dr. Ross Turchaninov, Editor in Chief  
Here is our interview with  
WINNER OF 2017 CASE OF THE MONTH COMPETITION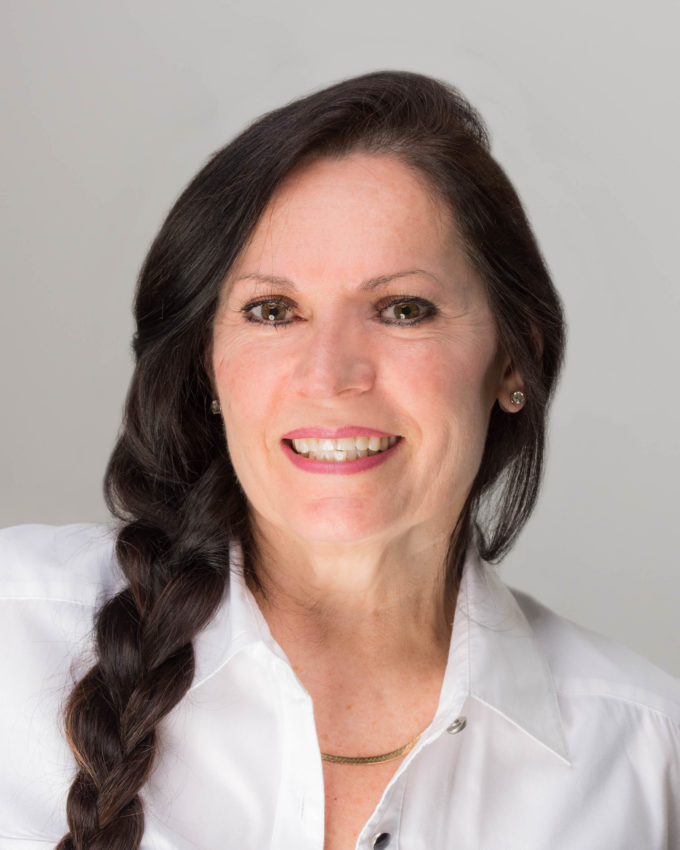 Susanne A. Crawford, CMMP, LMT 
Thank you for everyone who voted for my contribution in the JMS 2017 Case of the Month Competition! 
We especially thankful to Galina Yildirim, LMT, CMMP; Sally Ramsey BBA, LMT and Melissa Reynolds, LMT, CMMP who contributed their clinical cases on JMS in 2017.
Editorial Board
JMS: How did you become interested in Massage Therapy?  
S. Crawford: I started to work as a Nail Technician and whenever I did pedicures all my clients would say, "Wow, you would make a great massage therapist." At the same time I was always intrigued by how people responded to touch and massage—expressing relief from tension or pain. So, I looked into what massage therapy could do for people and what it took to become certified and I was hooked! I added massage therapy to my services after attending massage school and then gradually moved into a full-time practice. It's been 26 years now… amazing!  
JMS: Could you generally describe your practice to our readers?  
S. Crawford: I am a sole proprietor with an office in a Professional Center. I have a referral-based business, which includes regular therapeutic, as well as Medical Massage and pre- and post-surgery massage.   
My practice is built on establishing trust and care with my clients. The goal with each individual is to provide relief from pain in the (relatively) short run—and it is very pleasing that MEDICAL MASSAGE PROTOCOLs work so effectively, especially because they scientifically enhance and explain what I call my "intuitive touch."   
When we get through the immediate issues that are causing discomfort, I try to give my patients the tools and ability to create and maintain a healthier future. We can work together on these goals over months and years, maintaining the resolution we have achieved, and that creates the kind of practice that I find most rewarding and enjoyable.  
JMS:  You graduated SOMI's Medical Massage Certification program a couple years ago. How have your new clinical skills impacted your practice?  
S. Crawford: Becoming certified in Medical Massage changed both me personally and my therapeutic practice. Not only did it open new ways of understanding and healing my clients' physical issues by using scientifically-based, proven protocols, it refined my awareness of how emotion shapes physical responses and how soft tissues and nerves work together to cause problems or provide relief. The positive response from my clients has been incredibly gratifying.  
JMS: What is your favorite type of bodywork?  
S. Crawford:  I enjoy every kind of bodywork because of the challenge of piecing together a solution to the puzzle that is a new patient's aches and pains. But if I had to choose one type of bodywork, I would have to say that Medical Massage is my favorite because it provides so many protocols/tools to relieve people's pain.  For example, I recently had a client who had Tennis Elbow and I used the matching MEDICAL MASSAGE PROTOCOL. It resolved the issue just in one session!  
I also like the evaluation part of Medical Massage. It is always gratifying to find in abnormalities during palpation—and the client saying, "How did you find that!?" My clients are amazed to no longer have pain which they sometimes suffered for months.   
Therapeutic massage is my other favorite because I love the prevention aspect of it.  
JMS:  What is your advice for our JMS readers?  
S. Crawford:  My advice to JMS readers would be to stay plugged in and get your hands on as many people as you can, attend SOMI's classes that expand your skills and stimulate your enthusiasm for the practice, and study these two incredible books: Medical Massage Volume 1 and 2 by Dr. Ross Turchaninov. They're a must for everyone who would like to succeed in any clinical application of Massage Therapy.  
Category:
Person of the Month
Tags: 2018 Issue #1