This Case of the Month is contributed to JMS by Steve Smith, LMT, CMMP from Loveland, CO who recently graduated from SOMI's Medical Massage Certification program. Generally speaking, we suggest to our students not to rush and take classes slowly while building clinical expertise. Steve took each offered seminar within a year and it was fascinating to see how quickly he progressed. From general questions Steve had initially, while trying to master the Medical Massage concept, he evolved in Medical Massage practitioner with fully developed clinical reasoning, evaluation abilities and excellent technical skills.
 Besides giving students a solid clinical expertise, SOMI's goal is to trigger clinical thinking in combination with professional curiosity. While we provided the protocol for Parkinson's Disease in the Medical Massage Vol I. textbook, we didn't give Steve hands-on training in this therapy. He used the treatment framework from textbook as well as a case study of Parkinson's Disease therapy submitted to JMS by one of our former students, Juan Luis Ordaz Sabag, DVM, CMMP, LMT from Mexico. Steve successfully applied this inofrmation to his first patient with this debilitating disease with very good results. With regular application of MEDICAL MASSAGE PROTOCOL, Steve will be able to significantly slow further development of Parkinson's Disease of course in combination with medications and exercise.
Dr. Ross Turchaninov, Editor in Chief
MEDICAL MASSAGE VS PARKINSON'S DISEASE
by Steve Smith, LMT, CMMP, Littleton CO
 I first became aware of the MEDICAL MASSAGE PROTOCOL for Parkinson's Disease with the case study submitted by Juan Luis Ordaz Sabag, DVM, CMMP, LMT from Torreon, Mexico, and published by the Journal Of Massage Science: https://www.scienceofmassage.com/2019/03/medical-massage-vs-parkinsons-disease/
 I recently had the opportunity to begin working with a 78 year-old gentleman who was diagnosed four months previously with Parkinson's Disease. Six months prior, he began to have symptoms including a slight tremor of his right hand, and his left leg. Upon his first visit, I noticed him walking slowly and deliberately with a shuffle gait. His neurologist who initially diagnosed the Parkinson's Disease started him on medication to reduce the tremors.
EVALUATION
 My patient reported no pain symptoms. Past medical history included bilateral hip replacements nine years ago. As a result, he had chronic tightness around his hip joints and used assistive devices for dress shoes and socks. It was difficult to determine how much of the shuffling was due to the hip replacements or Parkinson's.
 Upon physical examination, he presented with extreme rigidity in the muscles of all extremities including the upper and lower back. He reported no pain during evaluation. Also, the connective tissues zones of the first and second level were prominent in his right arm. He did not have any sensory abnormalities in the extremities.
TREATMENT
 After the evaluation, I discussed the protocol with the patient. Four consecutive Medical Massage sessions were conducted using the Parkinson's Disease protocol followed by a four-day break, and another four daily sessions.  The Parkinson's Disease protocol I performed is found in "Medical Massage, Vol. I, by Ross Turchaninov MD, (pages 374-376).  I consulted with Dr. Ross about the details of this case before and during the treatment.
Step 1: Work on middle and upper back:
Effleurage of neck and shoulders, then relaxation of the paravertebral areas of the middle back. Sherback's friction especially around C7
Repetitive circular friction and fixed, permanent electric vibration in areas where cutaneous branches emerge under the skin.
Step 2: Vertebral-Basilar Arteries
Increase and maintain blood supply to the brain with work on upper neck and skull. Permanent manual vibration 15-20 seconds, release, repeat 2-3 times.
Location is just below the mastoid process in front of the lateral edge of the paravertebral muscles.
Step 3: Repeat step 1 on lower back
Concentrate on paravertebral areas of L1-S1
Step 4: Work on posterior affected extremities
First with lower then upper extremities
Begin with effleurage in direction of venous and lymph drainage, switch to effleurage with unequally distributed pressure
Step 5: Apply kneading techniques
Begin with more distal extremities and moving proximally. Protocol #1
Step 6: Work on areas of insertions
Longitudinal then cross-fiber friction, then 5-10 intermittent compressions on tendinous parts of affected muscles to inhibit H-reflex.
Step 7: Felp's technique
On each segment of lower and upper extremities
5-10 seconds of passive maximal flexion, then extension with gently shaking extremities
Step 8: Repeat kneading
Begin with more distal extremities and moving proximally. Protocol #1
Step 9: Gentle PIR or passive stretching
PIR is preferred to affected extremities
Step 10: Turn supine and repeat steps 4-9
Anterior surface of lower then upper extremities
RESULTS
 During the treatments, I noticed a gradual decrease in the overall muscle rigidity and soft tissue adhesions in the areas of connective tissue zones. The patient was given homework of gentle movement in the swimming pool for not more than 30 minutes. He reported that the pool at his complex was out of commission for the foreseeable future.  Once in operation he would comply. Also, I noticed a marked decrease in muscle rigidity in his upper and lower extremities and he reported that he started to enjoy the sessions.
 Two weeks after the last treatment, my patient saw his Neurologist for the regular check up. She was amazed how much his symptoms reduced. The tremor in his right hand was nearly gone and she wanted to see him again in five months, with no increase in his medication. I decided with the patient that I should see him every two weeks in order to keep the peripheral symptoms of his Parkinson's Disease at bay. We agreed to do another set of intensive sessions in the fall as recommended by Dr. Ross.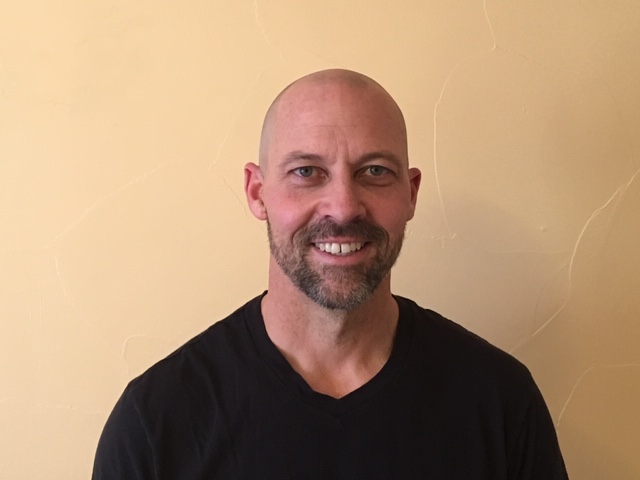 Steve is a Licensed massage therapist in the State of Colorado. He has always had a passion for helping people achieve health in order to lead active lives. He was the owner of a CrossFit gym for 10 years. During this time he found massage therapy to be an important part of health and wellness. He sought to identify the source and appropriate treatments of common pain and muscle dysfunction commonly seen in the gym. He found the answer with Dr. Ross and the Science of Massage Institute. Dr. Ross has compiled extensive materials to appropriately treat many sources of pain and dysfunction through non-invasive methods. Throughout Steve's private massage practice he has treated patients of various ages and conditions including chronic pain and movement dysfunction. You can find out more about Steve's practice at www.virtusmm.com, or call 303-709-4930 for an appointment.
Category:
Case Studies
Tags: 2019 Issue #3