Every therapist who graduates from the Science Of Massage Institute's Medical Massage Program is a proud ambassador of Medical Massage to the medical community. Our graduates are able to make profound impact on the lives of their patients by delivering stable clinical results even when all other treatment options have failed.
Brian Boetel CMT, from Indiana, Nancy MacNamara, LMT from New Jersey and JC Sanches, LMT from Texas are our newest graduates. They invested their time and effort absorbing SOMI's training, sharpening their clinical skills and advancing their clinical thinking.
As a result our new CMMPs are able to practice clinical massage therapy from a much wider integrated lens by developing highly individualized treatment strategies. SOMI proudly introduces three of our new Certified Medical Massage Practitioners:
Jorge Cruz Saenz, CMMP, LMT
Jorge Cruz Saenz started his licensure seeking to learn from the best and found out about Medical Massage Therapy 6 months later and hasn't looked back. He is from a South Texas border town called McAllen, Texas.
J.C. has always had a keen eye for high caliber quality so when he began his massage career he noticed that there were times he began to question the effectiveness of what we have come to know as "massage." His continued search for the ideal continuing education program halted when he asked a few high profile massage therapists from Texas if they would recommend a course to improve understanding of massage in order to help with a more effective protocol.
They ultimately gave J.C. two choices: 3 days Medical Massage in Long Beach, California and Lymphatic Massage 1-week long training provided in Texas. He would then did some research on the two options and called one of the massage therapists listed on SOMI website as a Certified Medical Massage Practitioner (CMMP) in the state of Texas. Therapist was so convinced after that conversation and J.C. did not even bother to look into the 2nd option and he hasn't looked back at his decision to attend his continuing education with the Science of Massage Institute.
After attending his first seminar, J.C. felt like he understood massage therapy on the same level of close to the top 100 Certified Medical Massage Practitioners in the entire country. Many of his clients will attest to the drastic improvement that resulted off of just attending one seminar alone and continue to be amazed by the level of understanding as well as how effective the massage feels improves every time he attends a seminar.
J.C. has participated in Health & Wellness programs for companies providing massage therapy. He has also attended multiple sporting events across the country, celebrity concerts and volunteered in community wellness events.
J.C, is the owner of a successful massage practice in Texas specializing in Medical Massage and Certified Mobility Specialist FRC and a Functional Range Release Practitioner. His client base usually seeks him out to relieve chronic pain and dysfunctional joints seeking the latest treatment methods using a science based approach in clinical trials.
He is always striving for improvement in order to offer his clients the highest quality manual massage therapy available in the country by the leading experts in the world who are successful in their practices and in providing science based techniques.
Nancy MacNamara, CMMP, LMT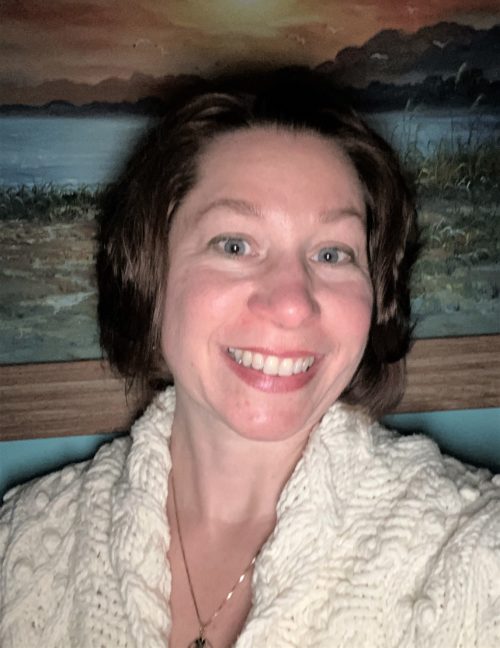 In January 2011 I graduated from the National Massage Therapy Institute with Honors. During the 8 months of education I quickly realized that my interests leaned more toward rehabilitation than spa massage. Ironically, for five years I worked in Tranquil Touch Day Spa, quickly becoming Lead Therapist within just a few months.
My skills were deemed as "being more medical" by the owner. However, I still felt I had much more to learn and felt hindered. I wanted to be able to help my clients more to prevent many unnecessary surgeries I witnessed my clients going through to avoid pain and dysfunctions. I felt that I could help many of them, but I didn't have enough skills yet. So, I decided to pursue Orthopedic Massage seminars hoping that it would lead me to my desired path and give me the skills I needed to help my clients even more!
In 2012 I began taking Orthopedic Massage seminars. My first one was with Dr. Jeff Cullers with Premier Education. I thoroughly enjoyed his instruction, his humor and his enthusiasm for interacting with students. He is an excellent teacher.
In 2016 I received an invitation to attend a Trigger Point Therapy seminar that was highlighted as strictly scientifically based. It intrigued me and I was very excited to learn that Dr. Jeff Cullers would be the instructor.
I was astounded at the flood of data, clinical cases, evaluation skills I learned during the class. I also was shocked by the number of cases presented in medical literature of the damage and even life-threatening injuries caused by improperly trained therapists who tried to do their best helping clients, but were missing proper clinical training. That seminar completely changed the way I started to practice clinical massage and work with tensed muscles. Immediately my clinical results dramatically improved.
This two-day seminar opened my door to the exciting and vast field of Medical Massage which is superior to any of my previous trainings. It would also lead me to the Science Of Massage Institute and Dr. Ross Turchaninov. From then on I decided that I would reach my goals to be a Medical Massage Practitioner through SOMI. I immediately signed up for further training with Dr. Jeff Cullers and later work with Dr. Ross Turchaninov.
Today, I am happy to say I have reached my initial goal! I still have a lot of learning to do, but I finished my training with SOMI and became a Medical Massage Practitioner. SOMI equipped me with understanding and clinical skills to help my now "patients" regain mobility, avoid unnecessary surgeries, and resolve complex pain syndromes. One of my patients told me, "You gave me my life back!" and now my days are filled with many similar victories.
If it were not for Dr. Ross and SOMI none of this would have been possible! Thank you Dr. Ross for bringing science based Medical Massage to the USA. In my practice I have always lived and worked by the words of Jesus in the scripture: "There is more happiness in giving than there is in receiving." I deem it an inestimable privilege to help my patients in extremely complex clinical cases, keeping them from opioids and unnecessary surgeries and giving them their lives back. It has been an honor to become a student of Dr. Ross Turchaninov, Dr. Jeff Cullers and SOMI.
Brian Boetel, CMMP, CMT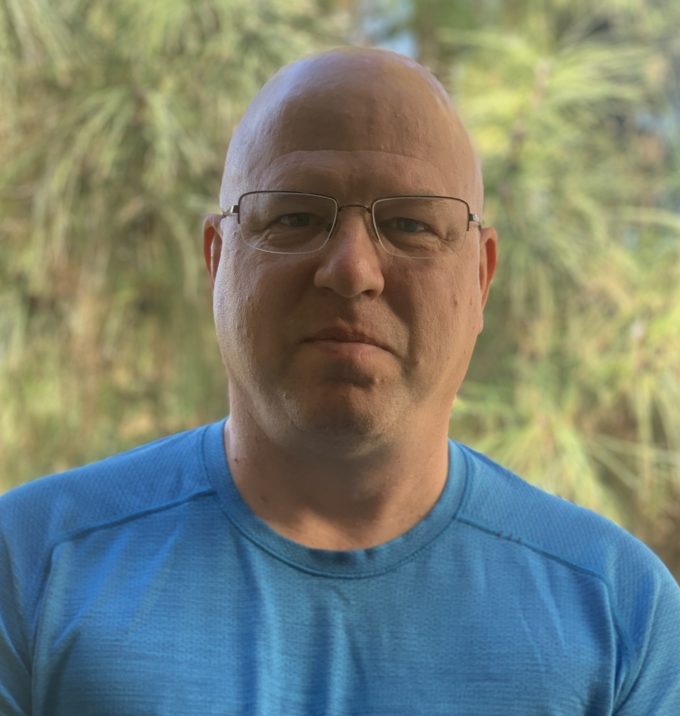 Brian Boetel feels he has finally figured out the answer to the age old question "what do you want to be when you grow up?" It only took him 50 years! With a twenty year career in business, followed by five years as a special ed teacher, Brian was looking for a way to work with his hands, while helping others. Brian thought massage therapy could be the answer. In 2013, he enrolled at Cortiva Institute for Massage Therapy (formerly The Chicago School of Massage Therapy). He graduated at the top of his class, with an excellent foundation in massage therapy.
To gain experience, Brian began working at one of the popular massage therapy chains found across the country. While this gave him the opportunity to work on many clients, the time constraints limited his ability to adequately address specific problem areas/needs of the client. He was also growing his own private practice as well. A local chiropractor asked Brian to evaluate and work on some of his clients. As this population presented with a variety of conditions, Brian found himself seeking more information on how to best help alleviate their pain, and restore function.
Brian's desire for more knowledge led him to the Chicago Center for Myofascial Pain Relief, and Mary Biancalana, the owner. While learning from Mary, Brian was introduced to Dr. Ross Turchaninov, MD, at the national conference for the NAMTPT. After hearing Dr. Ross' presentation, Brian knew he had found what he was seeking. The Science of Massage Institute has been instrumental in providing Brian with the knowledge and skills needed to address the concerns of his clients. Being able to evaluate and identify the source of pain and/or dysfunction, has allowed Brian to effectively treat his clients with the goal of reaching optimal functionality. A crucial part of his therapy relies upon the client's own participation in self care and recognition of perpetuating factors. Brian views his practice as a collaboration with each client.
Being able to specialize in medical massage has been very rewarding. Brian can honestly say that this is his first "job" that does not feel like "work." He finds himself constantly reading and looking for more information and ways to help people to feel their best.
Category:
News
Tags: 2019 Issue #4