This article is the personal account of Science Of Massage Institute's former student Curt Lezanic, LMT, CMMP, from San Antonio, Texas. Curt's experience working with local physicians is a very encouraging personal and professional success story. 
          During SOMI's Seminar in San Antonio a couple of years ago, I personally witnessed Curt's close-to-celebrity status in San Antonio's medical community. However, the story of his unprecedented clinical success started six years ago with his first Medical Massage Seminar. 
          Curt's successful integration into the local medical community perfectly exemplifies how SOMI helps therapists build bridges with physicians.
          Please make the first important step into the professionally exciting field of Medical Massage by joining SOMI's Live Webinar on Medical Massage Theory and Soft Tissue Evaluation on September 16-17. Here is the link for more details: Medical Massage Courses & Certification | Science of Massage Institute » SOMI's MM Theory Webinar September 16-17, 2023
Dr. Ross Turchaninov, Editor-in-chief
PHYSICIAN CONNECTIONS
By Curt Lezanic, LMT, CMMP
San Antonio, Texas
          As I am in the twilight of my career as a Medical Massage Therapist, I have begun to reflect on my successes and ongoing challenges. My biggest challenge is probably finding and/or training someone to take over my business in the future. 
         I have developed a very successful Medical Massage practice with key support from San Antonio's family physicians, neurologists, orthopedic surgeons, ophthalmologists (!), dentists, physical therapists, and acupuncturists.
          In talking to and/or interviewing potential Massage Therapists to join me, they are all amazed that my clinic operates entirely on numerous referrals from physicians, many of whom I have never met.
          The next question is how I developed this excellent referral system since I do NOT advertise my business. Other than my name on my office door, there is no exterior sign on the building indicating my clinic's location. I didn't even print business cards.  In other words, you must know someone (doctor or previous patient) to get to me. So how did all of this happen? The following is the story of my professional success:
          In the early '90s, after retiring from college teaching, I decided to pursue a massage therapy career. After basic massage therapy school and getting licensed, a friend helped me get a job at the Hyatt Hill Country Resort as a contract therapist. I worked there for about eight years with great success. 
          After leaving Hyatt, I continued my own practice on a part-time basis. Then out of nowhere, an opportunity suddenly popped up. I got a call from a lady who said her husband was in bed with terrible lower back pain. She told me she had gotten my name from a client who was his best friend. She continued the story about her husband, saying that she had taken him to the emergency room and that the doctor had given him a shot, but the injection had no impact on his pain.
          I went to their house, and about an hour later, I could reduce his pain and get him mobile again. After all, I was a GOOD massage therapist! Two days later, I got a call from a random guy who asked me what I had done to this client. I asked the caller who he was and what business it was of his what I had done. He told me that he was the client's family doctor and he had never seen anything like what I had accomplished. So, I told him what I had done to his patient. He responded by saying that he would refer more people to me. After several months of working with his patients, I decided to meet and thank him for all these referrals. So, I invited him to lunch, where he offered me a room in his clinic. I accepted. After all, I must be a GREAT massage therapist!
          About six months after I moved in, things began to change. The doctor was constantly referring patients to me, but my success in fixing them decreased, and as time passed, my success rate fell faster since I faced more and more complex cases.
          I realized that the training I had accumulated over the years from leading educators taught me a bunch of 'tricks' that worked sometimes and frequently had no impact on complex cases. I also realized that there was no predictability to my treatment outcomes. That worried me the most, and I began to panic!
          I immediately started looking for additional extended clinical training; finding a good and substantially important program is very difficult. This search led me to the Sports Massage class offered by Oleg Bouimer, LMT, CMMP, who opened my eyes to the technical possibilities of massage therapy. This step led me to the ultimate solution – the Science Of Massage Institute and Dr. Ross Turchaninov.
          I immediately signed up for my first Medical Massage Seminar and ordered all published textbooks, charts, video library access, etc. I looked at seminar descriptions and read the Medical Massage Volume I textbook to prepare for my first class. To be frank, it was the most challenging reading that I have ever done.
          On day one of my three-day workshop, Dr. Ross entered the room and presented the concept of Medical Massage. FINALLY, I FOUND THE ANSWER I WAS LOOKING FOR!
          Dr. Ross launched into an eight-hour lecture and hands-on training on soft tissue and the nervous system functionality, interaction, testing treatment options for various clinical situations, etc. After about thirty minutes, I looked around the class. One could tell that most of the class was completely lost. I was holding on by my fingernails only because I had previously read parts of the Medical Massage Volume I textbook.
          I walked out of the first class, wondering to myself why the state had given me a license to practice massage therapy. I know now that I didn't know anything about massage therapy. At the same time, I was thrilled and excited because I did realize that I got the answer I was looking for. There is a way to practice clinical massage with predictable and consistent results.
          It took me several seminars, reading, experimenting with my patients, and direct interactions with Dr. Ross before the proverbial light came on. I finally began to understand how the pieces fit together and how important it was to listen, examine and interpret accumulated data from my patients. Correctly evaluating soft tissues using science allowed me to develop a successful treatment strategy from patient to patient. The more classes I attended and the more that I read, the better I became.
          Back home, the doctor I worked with quickly noticed a steady improvement in the health of his patients. At the same time, I began to see dramatic improvements in my professional skills. What impressed me most was that I started to predict the number of sessions I needed to achieve the expected outcomes. Precisely as Dr. Ross promised me, I will do one day!
          After several years I opened my own Medical Massage Clinic. My business began to grow rapidly through physicians' referrals and word-of-mouth. San Antonio's Medical Community fully embraced Medical Massage; even ophthalmologists now refer patients to me regularly! Here are a couple of recent examples of my interactions with local physicians.
A new patient was referred to my office. I dragged out Dr. Ross' Medical Massage textbook and charts and explained what I thought his problem was in plain English (I do this with all first-time patients). As I explained all this to him, he began to respond using medical terminology. So, I responded with more medical terms. We continued this word battle until he surpassed my capability to compete with him. At that moment, I asked him what his background was. To my complete surprise, he was a local orthopedic surgeon who was now amazed at the depth of my medical knowledge. I took care of his issue, and until this day, he continues to refer his patients to me.
Other patients of mine have informed their doctors of what I have been able to accomplish, and slowly those doctors have sent me patients as well. 
2. Over the last couple of months, I saw several new patients listing the name of the same unknown to me doctor on their intake form. One day a new patient called and wanted to come for severe cervical pain. When she arrived, she explained that her doctor (I will call her Dr. L.) had referred her to me. It was the same mystery physician. 
         I evaluated the patient. I told her what I would do and, more importantly, what she had to do to resolve her issue. We finished our session, and before she left, I told her I expected her to have some initial flare-up the next day due to her case's complexity. The patient didn't come back after the first session. About two weeks later, I got a voicemail from Dr. L explaining that the patient had experienced additional pain following my treatment and didn't want to continue. Dr. L. also mentioned that she was impressed with my evaluation skills and the idea that patients must do their part to resolve a health issue. Ultimately, Dr. L. insisted that the patient returns to my clinic to finish treatment. She also told me to call her to discuss the patient's progress.
         I treated the patient a couple of times. When Dr. L and I finally spoke, she thought I had not seen the patient yet, and she explained to me the patient's condition and what I should do. I told Dr. L. I had already worked on her patient and explained what I found during the layer-by-layer examination of the soft tissues in her neck and upper shoulders and additional manual testing: the positive Wartenberg's and Bertichi's Tests. I also told her what my course of treatment would be, what the patient was responsible for, and what the intended outcome I am expecting. At the end of our conversation, Dr. L. gave me her personal cell phone number and asked me to inform her about the treatment progress of every patient she will refer to me from now. 
          Let me summarize the last professional interaction. So, Dr. L. initially referred the patient to my clinic; insisted that the patient continues therapy until I was done; started to send me new patients regularly; finally gave me her cell phone, insisting on direct communications with her about patients she would send me. After reading all that, don't you think Dr. L. chased an aged massage therapist to find the ultimate solution for her patient?
          In all medical offices, there is a number of patients with whom doctors exhausted all available treatment options. These patients still demand an answer from their physician, and the ability to refer the patient to a MM practitioner gives doctors a chance to offer the solution to their patients. Physicians send complex patients with chronic pain to my clinic, and in most cases, I solve them using Medical Massage protocols. I built my thriving practice by successfully working on the clinical cases everyone else had given up!
          So, what is the point of these and other stories of me working with local physicians? Medical Massage taught by SOMI is a compelling clinical vision of patients' rehabilitation. Once learned and applied correctly, it gives therapists the consistent results we all are looking for.
          In my career as a massage therapist, NOTHING that I have ever learned provided me with this unprecedented level of clinical effectiveness and consistency. What amazes me the most is that it works every time. Once you have this level of clinical consistency, your schedule will be as full as you want. Also, as I have found out, your name will be passed around the medical community because physicians desperately need therapists who CAN deliver stable clinical results and decisively help their patients. We need more massage therapists with proper clinical training!
P.S.  Curt and other former SOMI students effectively use the strategies we recommend to form a productive relationship with the local medical community for the sake of the patients. When therapists become clinically successful and able to deliver stable results, they should ask every patient they helped for the name of their PCP. Also, as a personal favor, ask the patient to mention their therapy during conversations with PCP. Since most patients will come to the massage clinic from neighboring areas, the same PCP will likely get information about the clinic that helped his patients with Medical Massage therapy. After the therapist and physician share 3-4 patients, it is time to contact the PCP directly and offer to help with their most difficult somatic cases. That is how Curt built a booming medical massage business; this article is his professional success story. 
           Curt regularly texts us about his work with local San Antonio physicians throughout the last couple of years. Here is the link to some of Curt's text messages
Dr. Ross Turchaninov
About the Author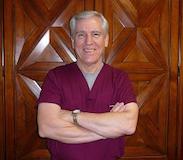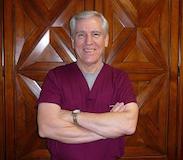 Curt Lezanic, CMMP, LMT
Of all the things that I learned in my twenty-plus years in massage therapy, let me repeat: all of it, pales in comparison to what I have learned through the Medical Massage program at Science Of Massage Institute. Our industry desperately needs this, and our patients deserve it. I want to encourage more massage therapists to learn and adopt Medical Massage. To those therapists considering learning Medical Massage based on clinical science rather than personal opinions, I can promise that the financial and personal rewards are worth the effort.
Curt educational background:
Bachelor of Science and Industrial Education. Master of Science in Technical Education. University of Nebraska
Massage Therapy program. St. Phillip's College
Licensed Massage Therapist in Texas since 1992
Category:
Medical Massage
Tags: 2023 Issue #2