In recent months we have had two new therapists graduate from SOMI's Medical Massage Certification Program: Cristi Tidwell from Arizona and Tammy LaPudula from Florida.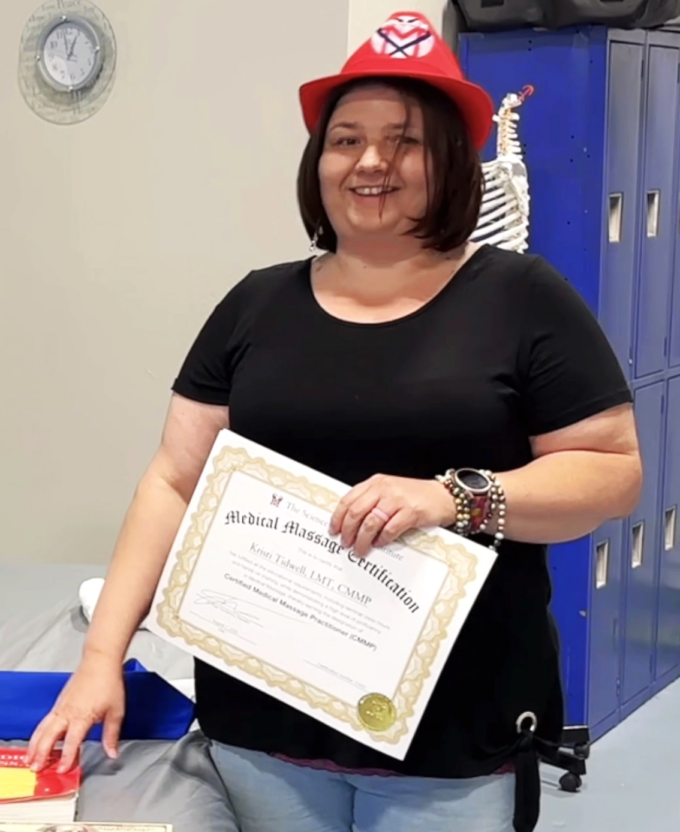 KRISTI TIDWELL, LMT, CMMP
Kristi Tidwell has been practicing massage therapy for 21 years, including working side-by-side with chiropractors, physical therapists, nurse practitioners, medical doctors, and osteopaths. She found SOMI in 2006 for a CEU weekend and was immediately amazed and enchanted by the information we shared. Slowly but surely, Kristi read SOMI's textbooks, as well as the Journal of Massage Science, and periodically took live seminars for hands-on training at her own pace.
With ongoing intrigue, Kristi continued coming back to SOMI to learn about chronic pain and its relationship with normal muscle and soft tissue functions and ultimately completed our program. We are confident that her increased knowledge and accumulated years of experience have given her the opportunity to practice Medical Massage therapy that is smart, effective, and efficient.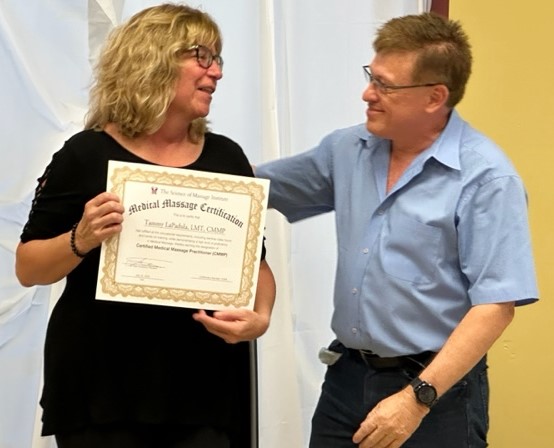 TAMMY LaPADULA, BHS, COTA/L Certified Health Coach, LMT, CMMP with Dr. Turchaninov
Tammy has more than 20 years of experience in the medical field, focusing on empowering patients to reach optimal wellness through massage therapy and education. Investing time in Medical Massage greatly paid off, since it helped her to broaden her practice and help people with more complex clinical cases. Her philosophy is to combine Medical Massage therapy with teaching her patients to take control and maintain their health.
Category:
News
Tags: 2023 Issue #2