Very frequently therapists who consider taking SOMI's training ask if we provide instruction in working with medical insurance or if we help therapists connect with insurance companies.
SOMI doesn't provide such training. The goal of our program is to make therapists highly clinically effective, which is a critical step in professional and financial success. No medical insurance will endlessly reimburse stress reduction massage sessions that they see as a luxury rather than direct medical assistance. However, many of our former students have been able to sign up as providers for various medical insurance companies. In this article, our former student Steve Smith, LMT, CMMP shares his experience and knowledge of working with the Veteran Administration and guides therapists in that process.
Our readers chose his clinical case as the Winner of 2019 JMS's Case of the Month International Contest, indicating that he is a very skillful Medical Massage therapist. Readers may experience for themselves the quality of his professional expertise by also reading clinical cases he has submitted to JMS:
Medical Massage Courses & Certification | Science of Massage Institute » MEDICAL MASSAGE IN THE TREATMENT OF CHRONIC VISCERAL DISORDER
and
Medical Massage Courses & Certification | Science of Massage Institute » MEDICAL MASSAGE VS PARKINSON'S DISEASE
As an introduction to this article, we would like to emphasize to all therapists who are planning to have productive professional relations with medical communities and insurance companies that clinical thinking, an abundant technical arsenal, and the ability to deliver predictable and stable clinical results are the cornerstones of being successful in the medical field.
Dr. Ross Turchaninov, MD, Editor-in-chief
MEDICAL MASSAGE THERAPY AND VETERAN ADMINISTRATION MEDICAL SERVICES
By Steve Smith, LMT, CMMP
Littleton, CO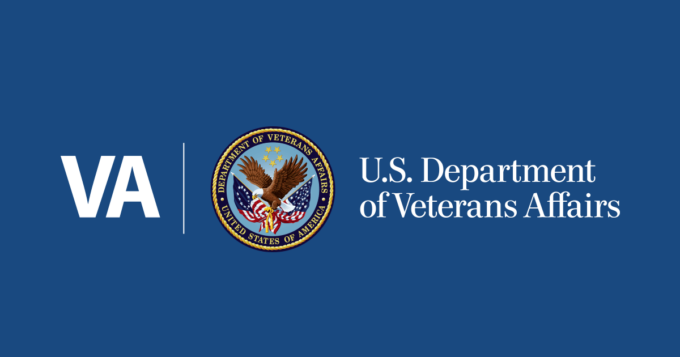 We are all aware that Medical Massage can change lives in rather astounding ways. Not too long ago I had a woman come and see me who was struggling with unbearable chronic migraines. It was not uncommon for her to suffer 5-6 migraines per week. As is typical for Medical Massage, first I performed a detailed evaluation to determine her clinical specifics, and then I tailored a course of therapy unique to her situation. After providing her with many necessary treatments, I was able to get her migraines down to once a week with moderate intensity. The wonderful thing about her successful therapy was that the Veteran Administration (VA) entirely paid for it, as she is a veteran and has earned those benefits.  
           I began medical massage therapy with the VA through Triwest Insurance in January 2020. TriWest Healthcare Alliance https://www.triwest.com is a third-party administrator for the Department of Veterans Affairs (VA). The VA has been looking for new ways to help veterans with their pain and is finding Medical Massage to be an incredibly effective therapy to help with that goal. 
            As the veterans who walk into my office suffer from many different pains and dysfunctions, I have found Medical Massage's clinical effectiveness and extensive set of techniques to be one of the most successful ways of evaluating and engaging in an effective course of action. I learned Medical Massage therapy from Dr. Ross Turchaninov, who founded the Science of Massage Institute. His leadership and teaching have been invaluable to the field of medical massage, particularly regarding its applications for a variety of otherwise apparently untreatable somatic illnesses.  
           About two years ago I had a 61-year-old veteran come to see me looking for relief from his pain of thirty years, when he had been in a landmine explosion which left an irrecoverable shrapnel in his skull. As his body sought to cope with this tragic event, his most significant ongoing issues were chronic back pain, chronic neck pain, and shoulder pain, along with numbness and weakness in his upper lateral quad area. When I first met him, he was walking with the help of a cane due to the lack of strength in his leg. As if these ailments weren't enough, he also suffered traumatic brain injury from the explosion. 
            I began my evaluation focusing on his leg, as his greatest concern was to get its feeling and strength back. I created a treatment plan that focused on the lower back and tissues around his leg incorporating a medical massage protocol that targeted soft tissues separately on each level: the skin, fascia, muscle, and periosteum.  I saw him about two to three times per week for approximately eight sessions, followed by weekly sessions after that. After every session, I gave him homework about various stretches, whereby he made gradual and continual progress.  
           By the end of twelve sessions, not only had he gained full use of his leg, but its sensation was back to normal, and he was no longer using his cane. He had thought that he was going to be using a cane for the rest of his life, but Medical Massage therapy completely reversed this unfortunate scenario and gave him his life back. After the initial 12 sessions, he reapplied to the VA to get another 12 sessions so that I could address his other issues, including post-traumatic brain injury.  
            This man is only one of many similar veterans who bring complex cases to my clinic that I can successfully resolve with immensely satisfying results using Medical Massage therapy. Working with veterans through the VA has provided me and my practice with unforeseeable benefits. Having brought in a host of complicated situations from years of pain, these veterans can find relief in ways they never thought possible. As a Medical Massage therapist, I have personally and professionally grown immensely on account of my skills and knowledge being stretched daily in so many new situations that I couldn't have imagined I would face and be able to help decisively. I am continually researching and working to help veterans as effectively as possible.  
            My patients, in turn, greatly appreciate my efforts since they either recover or have a significant reduction of the pain and dysfunctions they have been seeking to heal for a long time. Alongside the great benefit of constantly learning and approaching new and varied problems, the VA also sends me sufficient numbers of NEW patients to fill my schedule, giving me the financial stability needed to support my Medical Massage practice. 
HOW TO BECOME VA's PROVIDER?
           As a Medical Massage therapist, you can call the local VA in your region to sign up as a Provider. At some point, you will be directed to Triwest Insurance, and they will work with you. Be aware that the timeline for the application is a bit longer than one might expect. About six months after filling out the initial paperwork, I was accepted as a Provider, yet it took another three months before I started receiving patients. For every individual case, an authorization is created for twelve sessions of massage therapy that will expire in 45 days for acute conditions or 365 days for chronic conditions. In my state, Colorado, the average reimbursement is $95 per hour of therapy, and I receive checks regularly in 7-10 days. Triwest insurance controls the treatment progress based on your therapist's notes, the patient's verbal statements, and the patient's evaluation by a physician.  
          That last aspect is essential because if there are no stable clinical results from the treatment, further work with the VA will be questioned. So, therapists must be trained appropriately in Medical Massage and able to provide correctly formulated notes. Detailed records of your treatment progress must be sent with regular billing to the VA. Thus, the notes you keep for every treatment session will be an invaluable tool for communication with the VA. Furthermore, a therapist cannot work with the VA from their home. The work must be in a massage clinic with an individual mailing address. My clinic, Virtus Medical Massage, is in Aurora, CO.  
           Finally, every practitioner associated with your business will need their own NPI (National Provider Identifier from the Centers for Medicare and Medicaid Services) number, which approves as a covered Healthcare Provider to work with the VA. Once you initiate communication with the VA, they will send you information for billing and further communication methods regarding veteran care. The VA provides all training in billing and organization, and you must follow their guidelines. There is definitely a learning curve to becoming proficient in working with VA patients, so I advise taking all the training they offer.  
          Working with our nation's heroes through the VA has been a tremendous experience for me. I have much gratitude for their sacrifices and empathy for the continued pain many of them experience. It has been an honor and privilege to be a part of their healing process. Also working with veterans who suffer from very complex clinical cases due to completely unpredictable and frequently unimaginable traumas has significantly improved my clinical skills as a Medical Massage therapist, as well as helped me grow my business financially. I highly recommend that you consider working with the VA after you become proficient in Medical Massage. You can make a huge difference in so many lives, including your own.  
ABOUT THE AUTHOR
Steve Smith, LMT, CMMP is a therapist in the State of Colorado who has always had a passion for helping people achieve health to lead active lives. He owned a CrossFit gym for ten years, during which he found massage therapy to be an essential part of health and wellness. He sought to identify the source and appropriate treatments of pain and dysfunctions commonly seen in the gym and found the answer with Dr. Ross and the Science of Massage Institute. Dr. Ross has compiled extensive materials to appropriately treat many sources of pain and dysfunction through non-invasive methods. Throughout Steve's private massage practice, he has treated patients of various ages and conditions including chronic pain and movement dysfunction. You can learn more about Steve's practice at www.virtusmm.com, or call 303-709-4930 for an appointment.
Category:
Medical Massage
Tags: 2023 Issue #3