In our Person of the Month section of JMS, we try to introduce to our readers interesting people who contribute to this wonderful profession. So far our interviewees have presented different fields of massage therapy from the dedicated scientists and knowing educators to talented practitioners who on daily basis change the lives of their clients and patients. One category of massage professionals we have not presented to our readers is the massage school director.
In this issue, we will fill this gap with Sophia Perkovich who is director of Cortiva Massage School in Scottsdale, Arizona. I am privileged to know Sophia and have worked with her. I know many school directors who are dedicated to massage education and care about their students. However I think that Sophia personifies the new breed of massage school director. She has an excellent education, is a great communicator, she has a very sharp mind that allows her to immediately grasp the main concept of a conversation or presentation, and she is a very dedicated person. All of that allows Sophia to manage a very successful massage school, which confidently looks into the future to provide a high-quality massage education based on science.
Dr. Ross Turchaninov


Here is our interview with
PROGRESSIVE MASSAGE SCHOOL DIRECTOR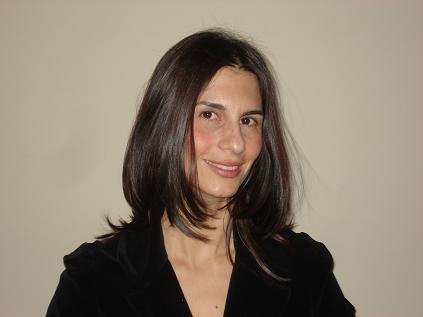 SOPHIA PERKOVICH
JMS
: How did you get into the field of massage therapy?
S. Perkovich
: My experience with massage therapy goes back to my early childhood days. I can remember as a young child, as early as four years old, walking on my mother's back in an attempt to relieve her back pain. Due to the repetitive stress of my mother's job, she was constantly in pain from Degenerative Disc and Joint Disease in her cervical and lumbar spine. I remember the joy that I would feel as a child being able to bring some relief to that pain. I continued to massage my mother to the best of my ability throughout my childhood, adolescence and early adult life but it never occurred to me that this was a career choice until one fateful day. I remember sitting in my advisor's office at the University I was attending flipping through various career and post-graduate degree programs. Nothing seemed terribly interesting until I saw a brochure for Massage Therapy. I vividly remember having an "Aha" moment and within the next three days I was enrolled to begin attending the Canadian College of Massage and Hydrotherapy in Toronto, Ontario, Canada. It proved to be the best decision of my professional life.
JMS
: In your opinion is there difference between the place massage therapy occupies in American and Canadian medicine?
S. Perkovich
: The biggest difference that I have observed between the two countries is the required number of hours of educational training and scope of practice. In Canada,
"massage therapists have been practicing under the Drugless Practitioner's Act of Ontario since 1925 and are now regulated under the Regulated Health Professions Act (RHPA) enacted December 21, 1993. MTs/RMTs are registered by the College of Massage Therapists of Ontario (CMTO). As the only organized and recognized voice for practicing Massage Therapists in Ontario, the Registered Massage Therapists' Association of Ontario has worked to upgrade the educational requirements for Massage Therapists in Ontario to the current standard, one of the highest in the world."1
"An RMT is a primary health care provider in Ontario and any Ontarian may visit a Registered Massage Therapist of their own choice. A referral or prescription is not required to visit. The services of an RMT are not covered under the Ontario Health Insurance Plan (OHIP); however, many extended health benefits plans will cover all or part of the services provided by an RMT."1
JMS: What areas of massage therapy education would you like to see improved on the national level?

S. Perkovich: Nationally, I believe that the greatest challenge is standardization with respect to national standards of practice. Licensing requirements and scope of practice vary and fluctuate greatly from state to state.
"Discussions about the development of a profession are sometimes referred to as a professionalization trajectory. A professionalization trajectory, simply stated, is the path a profession takes from the status of an unregulated trade to a recognized and regulated profession with a high level of autonomy. In fact, it has been stated that this autonomy is a distinguishing characteristic of modern professions (Freidson, 1970). Therefore, the struggle to become autonomous becomes a central part of the process of professionalization."2
JMS: As director of a successful massage therapy school, would you expound on the direction you would like your school to take in the future?

S. Perkovich: The staff and faculty at Cortiva have placed high-quality programming and accountability as the cornerstones of the educational program and the operations of the campus. We have partnered with high-caliber members of the profession, regulatory bodies, professional associations, employers and graduates in the pursuit of excellence in the therapeutic massage profession for the best interests of the clients and the health of the community.

JMS: Do you have a favorite type of bodywork?

S. Perkovich: No, I do not have a favorite type of bodywork but my two daughters receive Biodynamic CranioSacral Therapy on a regular basis, and I receive a treatment at least once a month. My treatments vary to include CranioSacral Therapy, Myofascial Trigger Point Therapy, NeuroMuscular Therapy and Acupressure.

JMS: What are your views on misconceptions and the role of massage therapy in modern society?

S. Perkovich: One of the main misconceptions is that "Massage is a luxury that I can't afford." However, realistically speaking, massage therapy is an integral part of healthcare and preventive medicine.
"Massage therapy benefits people of all ages. While it benefits the injured, the ill and the stressed, the strength of massage therapy in preventing illness and conditions before they develop cannot be overlooked. Massage therapy can be used in the treatment of both acute and chronic stages of conditions."3
"Many of us have argued over the concept of 'alternative' versus 'complementary' medicine when it comes to massage therapy. Massage can be used as an alternative to narcotics, steroid injections and surgery, but it can also be used as a complement to allopathic medicine to speed healing and reduce pain should surgery be necessary. Massage facilitates a body-mind-spirit balance, allowing the body to tap into its own recuperative powers. For clients who are afraid of doctors, it provides a useful alternative, along with diet, exercise, and other lifestyle factors, to help keep them healthy. For those who are actively under a physician's care, massage helps minimize complications and provide the best possible outcome. It is well established as useful for musculo-skeletal issues such as low back and neck pain (Furlan, Imamura, Dryden, and Irvin 2008; Sherman, Cherkin, et. al. 2009) but evidence suggests massage is also beneficial for cancer (Kutner, Smith, et al. 2008), and heart surgery (Cutshall et. al 2007). Rather than belabor the argument of alternative versus complementary medicine, it is useful to apply the concept of prevention to a massage-therapy practice. The concept of prevention encompasses both the alternative and complementary schools of thought and allows for a broader application of massage therapy as part of a total wellness program."4
Category:
Person of the Month