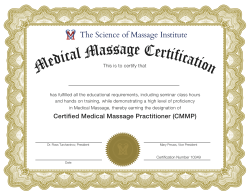 Congratulations to New CMMPs Fernando Vazquez and Curt Lezanic!
Fernando Vazquez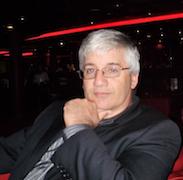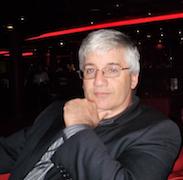 "Medical Massage has allowed me to truly help a lot of people and, as a byproduct, elevate my status in the medical community and make a very comfortable living.
When I was an educator at a major massage university in Southern California, I introduced Medical Massage principles and protocols into the school's LMT program with astounding results – 97% of our students found jobs immediately after graduation and 80% were with doctors.
I currently am building a Medical Massage program specializing in oncology for Glendale Adventist Hospital. When we started, my staff and I were treating 2 doctor referrals per week. Now we're up to 225 referrals per week.
The Science of Massage Institute's Medical Massage program is real. It's the only one backed by 100% science. And it works!"
Curt Lezanic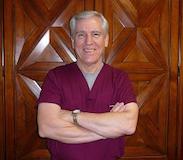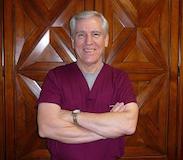 Of all the things that I learned in my twenty plus years in massage therapy, all of it, let me repeat, all of it pales in comparison to what I have learned through Medical Massage.  Medical Massage provides me with the education and experience to fill the void that patients, who are in pain, often experience.  These patients' conditions are not serious enough for a surgical intervention and at best are offered only minimal relief through various pain killers and muscle relaxers.  This is the area between the pain pills, muscle relaxers and surgery that I work in.  Medical Massages provides me with the tools to bring about relief that is clinically stable and unbelievably effective.  I cannot understate the effectiveness of the Medical Massage protocols.
I am very excited that Dr. Ross Turchaninov through the Science of Massage Institute is offering a certification in Medical Massage Therapy.  Our industry needs this and our patients deserve it.  I would like to encourage more massage therapists to learn and adopt Medical Massage.  I should not be the only massage therapist in San Antonio, Texas practicing this modality. To you who are considering learning this, I can promise you that the financial and personal rewards are definitely worth the effort.
To learn more about the CMMP requirements, click here.
Category:
Letter From The Editor